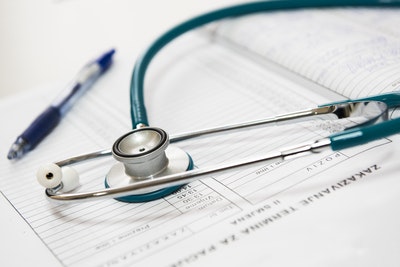 The future of healthcare is bright, or at least it is if the experts are to be believed. This is thought to be the case because of the changing demographics of society.
Today, perhaps for the first time ever in human history, there are more people over the age of sixty-five than there are under the age of five — and of course, older people are more likely to require healthcare help than younger people.
So there's plenty of possibilities when it comes to running a healthcare practice. But of course, success won't come effortlessly. Your services will need to be watertight.
Below, we take a look at a few ways you can improve your operations.
Market Research
It may sound a little funny to think of market research in healthcare. After all, isn't the process fairly simple: a person comes in with a condition, and you help them?
Well yes, but let's remember that the process would be even more straightforward if you had an idea of what illnesses you were going to see.
Certain conditions affect certain demographics more than others. By understanding which people live in your catchment area and what conditions affect them, you'll be able to streamline your operations and focus even more on the conditions you're more likely to see.
Full Experience
It used to be that healthcare practices only had one job: to treat the condition. That's no longer the case. The healthcare practice can't just help the patient medically; they need to do it gently.
They have to show care towards the patient. It's not just the medical matter you have to focus on; the full experience, from talking with the receptionist to the practitioner's bedside manner, also counts.
Look at every facet of your patient interaction, and see if you can make it better.
Handling Issues
We live in a great age for the medical profession. We've got better tools and resources for diagnosing and treating medical conditions, and our sites are cleaner and safer, too.
But it's not all perfect. The transition to the digital age has presented a few new problems, such as patient data. This data is highly sensitive, and it's understandable that patients need to trust that it's kept safe.
You can help to keep your patients' data safe by visiting www.nahs.co. In an age of cybercrime and data breaches, it has never been more important.
Support the Community
There's more to your role in your community than just what you offer inside your practice. You can give back and get some positive publicity by giving back to the local area.
You can do this by holding free clinics around town, sponsoring local teams, and all-around making sure that the local community knows that you're not just there to make a profit.
More Convenient
Finally, take a look at improving all your operations so that they're more efficient and convenient for the patient. When they're in a vulnerable moment, they want things to be as straightforward as possible.