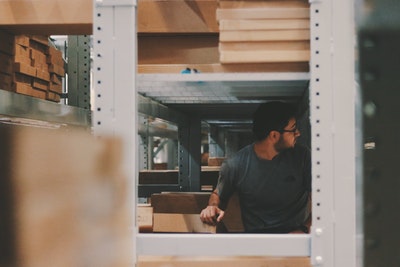 Finding the perfect premises for your business can be a tricky task, as there's so much to consider. Taking the time to find the perfect building or even getting one built yourself will make your life much easier in the long run.
Running your own business is a hectic task, so anything that makes life that little bit simpler is always welcome. Here are some factors to consider when searching for the perfect premises for your business:
#1 Choose Your Perfect Location
Depending on the kind of business that you run, deciding on where to base it is one of the single most important factors in finding the perfect premises.
If you run a retail business, you may want to be based somewhere that you will be highly visible so that you can try to attract passing trade. If your business is a factory then you may be looking for somewhere that can comfortably accommodate trucks arriving with deliveries, so will need an outside area that can house a loading bay and has enough space for large vehicles to turn safely.
#2 Maintenance
An easy to maintain the building is always a good idea, as it means that you can get on with running your business without having to spend lots of time maintaining it. An easy to maintain building can represent excellent value for money saving you lots of cash that you would otherwise need to spend on the building's upkeep.
The use of steel framed agricultural buildings offers an easy to maintain the structure. The use of steel construction means that the building stands up to weather much better than its wooden counterparts, does not need to be stained or painted regularly, and isn't vulnerable to infestation from termites.
#3 Space
Deciding on how much space you need is an essential factor, after all, you don't want to be hunting for new business premises all over again in a few months because the one you have chosen is just too large, or not big enough. Remember to look at how usable space is too rather than merely focusing on the amount of square footage that it offers.
Of course, it's not just the inside of the business premises that matters, outside space, is important too. Consider if you will need parking spaces available for your staff members, and if so how many will you need. Will you need parking for customers too? Also, think about your business vehicles and whether they will need to be parked on site too.
#4 Looks Matter
If your business premises is going to be visited by customers or clients, then its appearance is essential. Think about the style of building that will give your customers a great first impression of your business.
As well as looking tidy and presentable you may want to think about whether your premises reflect the image that you are looking to portray for your business. Think about whether you are going for more of a rustic look or an upmarket luxury look.
Are you planning to choose a new location for your business?