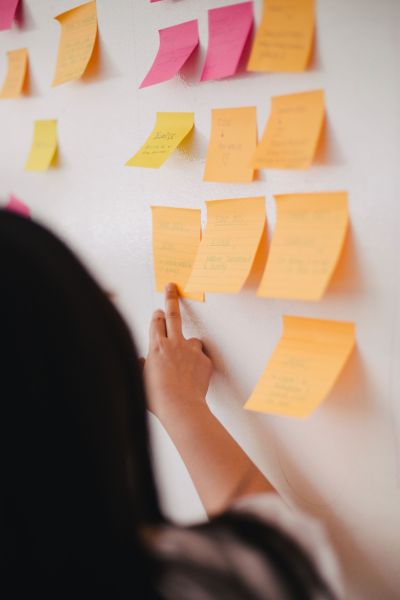 Is your business looking to rebrand? When carried out successfully, a rebrand can be a great step for your business, helping to take it forward and get recognized even wider by your target customer or client base.
A rebrand can also be a great excuse to get with the times, so if your current brand is looking a little dated compared to your competitors and the rest of the industry, then it's time to consider a change.
Here's how your business can move forward with a modern new brand.
#1 Adopt a 'shapeshifting' logo
Your existing logo might have been great for a range of printing and offline materials, but in the digital world, it might no longer be fit for purpose. A rebrand can be necessary to help you factor in your online presence, and a shapeshifting logo can be the way to do that.
What a shapeshifting logo means is a logo that is responsive and will adjust in size and layout on multiple devices. This can help make sure your content can be consumed by everyone, and still retain those recognizable features.
Carefully plan out your first multi-device website to make sure it functions and looks great across all platforms.
#2 Go for minimalism
While the bigger, the better, used to be the preferred option for many consumers, today people enjoy a simpler view of things. Minimalist logos (especially for brands with one word), can stand out more than you think.
Great examples of minimalist logos include Google, Spotify, Airbnb, and Uber. Even large fashion brands like Burberry are doing away with fancy scripts and aesthetics and moving forward with clean, simple logos.
#3 Give your brand a personality
Rebranding isn't just about the aesthetics. It's recommended that you consult a rebranding guide to make sure you're aware of every step that is involved. As well as the visual element of your rebrand, consider the other elements such as your tone of voice.
Your brand should have a personality, so think about the qualities it should have and what it would be like if it were a person. This can help you come up with the other elements such as the colors and the type of imaging you'll be using going forward.
Developing a brand personality can make lighter work of your rebrand, and make it easier to implement across the business.
#4 Launch an exciting new marketing campaign
A rebrand isn't worth doing if you're not going to communicate it to others. It's important that you build brand awareness and develop a strong marketing campaign around your rebrand. Consider your rebrand as an exciting opportunity to shout about your business to new customers, while also reminding existing ones that you're here.
The right brand can make a big difference to your business, but it's important that you go about it the right way. A modern new brand can bring your business up to date and put it ahead of your competitors, so take the time to research modern branding styles and give your business the fresh makeover it deserves.
Are you planning to update to a modern brand?