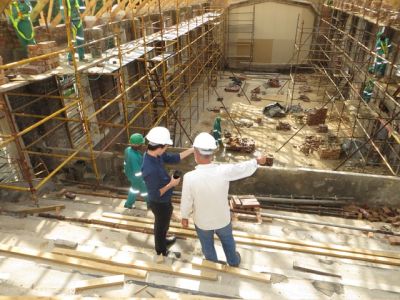 The construction business is one that relies heavily on the use of subcontractors. This is because every construction project is different and many contractors won't always have a wide range of employees available for a particular job.
As a result, they'll hire subcontractors that specialize in a specific field. This will help the job go more smoothly and ensures that you can meet the expectations of your client.
However, hiring subcontractors can also be quite concerning for your business. After all, if they don't perform to your expectations then it hurts your reputation as well.
So before you look for a subcontractor, it's important to put together some questions to help you decide which contractor is right for you.
Does the subcontractor meet your expectations and qualifications?
There's nothing wrong with setting fairly high standards.
As long as they don't exceed your own client's expectations, you can be fairly picky about the type of subcontractors you bring onboard your project.
If they don't meet your standards for safety and experience, then you can move on and look for another option. There's no need to discuss further if they don't meet your basic requirements.
What are you hiring the subcontractors for?
Make sure you know what you're actually hiring the subcontractors for.
Is it for specialized services like air excavation? Or is it purely because you don't have enough active employees?
If you constantly have to rely on subcontractors for basic tasks, then you may want to hire a few more permanent employees.
How many workers do they have?
It's important to ensure that the subcontractor you're hiring actually has enough workers to get the job done. Many subcontractors might also employ other small local businesses to help them.
This can work out in some cases, but you want to avoid further complications and delays by ensuring that the subcontractor itself has enough workers.
If the subcontractor doesn't have enough permanent staff, it could indicate that their pool of labor is relatively inexperienced and should be avoided.
What's their safety record like?
One of the biggest concerns when hiring subcontractors is being able to maintain a clean safety record.
If you hire people that aren't qualified to handle specific kinds of equipment or site conditions, then they could end up hurting themselves or even your own workers.
These situations can be very stressful to deal with and it can harm your relationship with your client as well. We highly suggest that you ask them about their safety record even if they make it clear on their website.
Are they insured?
It's wise to purchase insurance to protect your business and your workers. This gives more peace of mind to you, your customers, and also your workers.
These kinds of trusted relationships form the backbone of any construction company.
Make sure that the subcontractors you're working with know what they're doing and are insured so that should anything go bad, their workers are covered by their own policies.