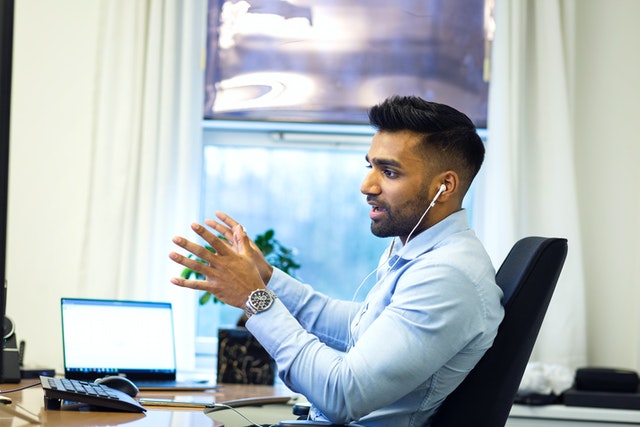 It's important that you have and can keep happy customers as a business owner. Otherwise, you risk not being able to increase sales and grow your business over time.
You can't wish and hope that your customers are pleased with your business and services. It's up to you to take action and be proactive so that they shop with you and return in the future.
These are some of the best ways to ensure ongoing customer satisfaction is achieved at your business and you continue to perform well and outshine your competitors.
1. Be Available & Responsive
Ensure ongoing customer satisfaction by being available and responsive throughout the day. If you are hard to get a hold of then your customers may become frustrated with your business and decide to take their money elsewhere.
Consider offering multi-channel support and having a variety of ways for getting in touch with your business. When customers have questions or need help they want to be able to speak or chat with someone from your team right away.
Respond to even the positive remarks or comments so that they know you're listening. The more available and responsive you are, the greater chance you have of improving your customer satisfaction scores.
2. Confirm Orders are Accurate & on Time
You're in the business of selling products as a business owner so you need to make certain that your customers are satisfied with the end result.
One of the best ways to ensure ongoing customer satisfaction is to confirm their orders are accurate and delivered on time.
It might help to review some tips for Fleet Compliance 101: Best Practices For Your Business to give yourself a better chance of achieving these particular goals.
You risk losing customers and receiving negative reviews if your deliveries are late and the orders aren't properly fulfilled with the right items.
3. Take A Targeted & Personalized Approach
Your customers want to always feel appreciated and valued. Paying customers don't want to feel like just another number or sale. This is why it's so important that you do not send out general marketing messages or take a broad approach to your marketing strategy.
Instead, focus on distributing timely, targeted, and personalized messaging and updates that get read and noticed. Your customers will appreciate you going the extra mile for them and taking the time to get to know their interests and buying habits.
4. Reward Your Customers
Build trust and loyalty with your customers by rewarding them fairly and regularly. Ensure ongoing customer satisfaction by giving back to those who are spending their hard-earned money with your business.
For instance, you may want to post relevant and informational updates on your blog and send out notifications to customers when you're running big sales or offering special promotions.
People love to save money and it's wise to give them a heads up when these opportunities arise to do so. Rewarding your customers for shopping with your business is also an opportunity to gain referrals and get people talking about your products.
Celebrate your customers with appreciation and sneak peek events as well.
5. Train Your Employees
Anyone at your company could be faced with and engage with a customer at any time. Therefore, it's in your best interest to train your employees on customer service best practices and make sure they're comfortable responding to these inquiries.
You can ensure ongoing customer satisfaction at your company by investing in proper customer service skills training for your staff. Implement policies and procedures they can follow and make sure they understand how to address and resolve a variety of issues.
Remind them that if they don't have an answer or solution right away that they should make this clear and then follow up with the customer in a timely fashion.
6. Keep the Lines of Communication Open
You can make your customers a lot happier by simply keeping the lines of communication open with them. What they don't want is to be surprised or caught off guard as it relates to their orders and doing business with you.
There are many ways you can interact with them regularly such as engaging on social media and providing opportunities for them to give feedback as they please.
Be sure to read through these comments and remarks and stay motivated to implement changes and improvements based on what they're telling you.
Accurately measuring customer satisfaction regularly will give you a good idea of what you're doing right and well and help you identify what you can do better in the future.