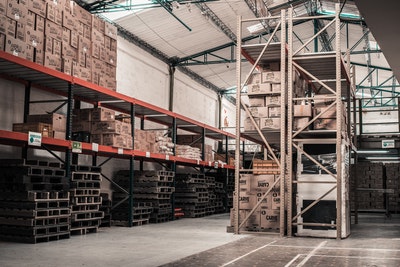 The success of your logistics business is rooted in its productivity; lower production rates will lower your sales which decreases your profits.
If your logistics company is experiencing a downward trend in productivity, then it is time for you to shake things up.
It is perfectly natural for any business to experience a slump of sorts.
When this slump turns into the status quo of your operations, then you risk losing your business entirely.
Fortunately, there are ways to boost your productivity to avoid that grim scenario; below are seven of the top methods to employ.
1. Hire The Right Team
Having the right team goes a long way to ensuring that your business is a success – especially logistics businesses. Your business is reliant on the knowledge, experience, and dedication of your employees so keep this in mind when you're hiring new staff.
Be on the lookout for team players and loyal individuals because they will become your company's star players.
2. Have Business Insurance
Transit, business, and cargo insurance are all necessary when it comes to logistics.  Ensure your fleet and goods are adequately covered so that if anything bad happens, you will be okay.
This comprehensive cover will allow your operations to get back to normal in the shortest amount of time possible and we all know that your customers expect that from their shipping company.
3. Efficient Shipping
If your logistics business is experiencing an unprecedented slump, then you need to perform an audit on your shipping processes. Sometimes the cause of these slumps can be traced back to ineffective or outdated shipping software.
Managers are often far too eager to blame employees for poor performance but your team is only as strong as the tools they have to do their jobs allow. Start from the beginning and work your way through each step and every process, you are more likely to find your root cause this way.
Ensure that your team has the correct equipment and materials for shipping efficiently, both internally and externally. A fluid supply of corrugated mailers will help to streamline your shipping department.
4. Fleet Maintenance
Having a properly maintained fleet of vehicles can make the difference to having a successful company with happy customers. Proper fleet maintenance should be a non-negotiable in your company, particularly if you've noticed that your vehicles are breaking down often.
Keep a record of what maintenance has been done and when. Then use a great software program to help your employees keep track of what maintenance needs to be done next. These programs will automatically send out reminders and some of them can even schedule the job cards.
5. Optimize Layout
Your warehouse layout is of paramount importance to its ability to run smoothly and efficiently. If your employees have to dart backward and forwards around a giant warehouse just to do their jobs then you have a problem on your hands.
Luckily for you, it is a problem that is easily resolved by creating a dynamic workflow within the workspace. Group departments and processes that are closely related together in the same area, that way one task can flow smoothly into the next.
6. Track KPI's
Your business needs to be tracking its key performance indicators because you cannot know where you are going until you know where you have been. When you select which indicators to track, you should list your priorities and then match the elements that you can track to these specific areas.
Some areas to track and examine include shipping times, route congestion, fleet performance, team performance, and shipping costs versus arrival times. This information over time will prove to be invaluable to the performance of your logistics business.
A great tip would be to track many elements first; you can decide which ones to keep afterward.
7. Streamline Processes
Warehouse processes are often slow because they are too admin-heavy. That is a well-known problem for most logistics companies. We allow our employees to waste too much time doing paperwork and not enough time getting products out the doors.
Having documented reports and the correct shipping data is necessary, but you need to balance what information you need and what you do not. Your company should embrace technology by providing your teams with scanners and tablets because tracking shipments should not be a manual job.
If you implement these tips in your business today, you can improve the productivity of your company in the quickest time possible.