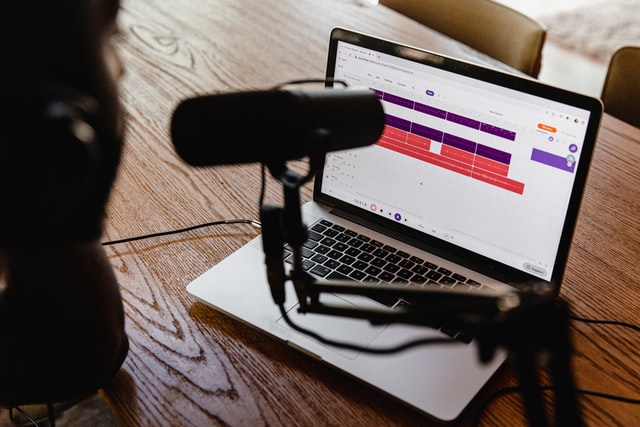 Podcasting is a great way to get your message out to the world.
It's an easy and cost-effective way to reach new audiences, build relationships and increase brand awareness.
While this is fantastic, there can be a lot to think about when getting your feet wet with podcasting. These are some helpful tips that can help business owners not only improve their podcast but help their brand!
1. In order to be successful, you need to have a great podcast
Podcasts are a great way to create awareness and reach a large audience. Having a quality podcast that will help grow your brand and reach new listeners is important.
Don't just think that it's all about chatting into a microphone, there is a strategy to it.
2. You should have a consistent schedule and create a plan for your podcast
This is a business, therefore, it needs to be treated like a business.
Have a schedule, and constantly stick to that schedule. Radio shows have a consistent schedule, if they can, why can't you?
3. Make sure that you are able to record your podcast the way you want
When it comes to a podcast, you don't need fancy equipment.
In fact, you don't need to even have a recording studio for this easier. Don't feel pressure to have some incredible setup.
4. Find the right time of day for your audience and make sure that it is consistent with their schedule
One of the most effective ways to connect with a new audience is to schedule your content at the right time.
Making sure your content is posted at an optimal time can help ensure a positive response and get people to engage with your brand.
5. Consider using a co-host or having different people on the podcast show
It's common for podcasts to have the same host with guest appearances. But sometimes it's better to have a co-host or even different people on the podcast show in order to break up the monotony.
Even better, look into podcast booking services to help shake things up. Having guests can be a great way to get people to discover your podcast.
6. Have an interesting title and description for your podcast, so that people will want to listen
While it's a shame when people judge a book by its cover, it's only going to continue happening.
You're going to want to have a podcast name that flows, something that can be recognizable.
7. Keep the content relevant and fun so that people will want to come back to your podcast
Just like YouTubers, influencers, and bloggers, they all need to keep their content relevant to fit their audience and their desires. It's the same for podcasts.
If your podcast is focused on romance, and you talk about dog food, you'll have a lot of confused listeners.
8. Integrate social media into your podcast too
Social media is a powerful tool for podcasting. It can help amplify your audience, provide valuable content, and support listeners.
9. Make your podcast interactive with polls, surveys, and more
Listeners honestly love getting involved, whether this is through phone calls, emails, or even just standard Twitter polls. Let them get involved!
10. Have a clear mission statement for your podcast
All businesses need to have a clear mission statement, even a hobby blog has one too. So, when it comes to this podcast, what is the mission statement?
What is the purpose? How can this provide value to you and your listeners?