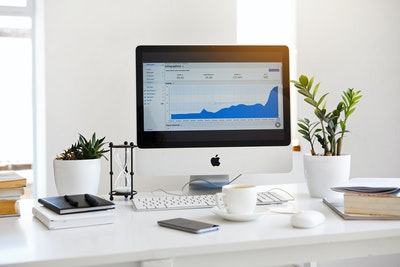 There are more than hundreds of strategies in marketing, however, the question would be which ones are effective?
Marketing is one of the most challenging parts of growing a business, whether you are offering services or products, strategies in marketing should always be there. In today's situation, people are more into promoting their business via online platforms, why?
People's movements are limited due to the pandemic issues that the world is facing. Businesses cannot do their old-fashioned way of marketing so digital marketing has become trending even before the pandemic situation.
Digital marketing agencies have been helping businesses in boosting up their profits by using strategies and techniques.
A digital marketing agency is basically an advertising online agency that utilizes the use of technology to make marketing strategies work for businesses by using software and tools to boost up their marketing methods and be able to get more people to avail themselves or buy their products and services.
Digital marketing agencies are composed of individuals who have skills in programming, problem-solving, and artistry. They work as a team to be able to deliver the demands of their clients in empowering their business marketing methods.
What can Digital Marketing Companies Do for their Clients?
Do Marketing Research
Getting potential clients online can be challenging if you don't know the right tools to use. With the aid of a digital marketing agency, they can do marketing research for you.
They will be using lead generations to be able to contact people who can be prospective clients and narrow down the list to people who are actually interested to buy or purchase your products or services.
They also have to do some research about your business to be able to know the exact target clients they have to contact and focus on.
Web Designing
In designing your website, they will be able to use the correct tool to market your products by creating a page that can lead more viewers to land on your marketing page and browse your products and services.
They used elements and tools in creating more engaging websites, that's why it will be best to hire a digital marketing agency at the beginning of your business, so they can build your website immediately.
Creating an appealing website is not as easy as you think, research and analyses are done before being able to come up with a perfect format, one that can attract viewers and turn your website into a sales funnel machine.
Boosting Your Online Social Media Platforms
Aside from websites, digital marketers also target your social media accounts as a tool in growing your business.
People are fond of browsing their social media accounts every minute therefore it is the fastest way to disseminate information.
They use this as an advantage and boost up your social media accounts to promote your products and services directly, or they use these platforms to lead viewers to your websites.
Incorporate Mobile Marketing
Digital marketing agencies can make your websites and platforms be available for mobile devices such as smartphones, tablets, and other mobile devices.
In this way more audiences can view the content of your websites, they can create it in a way that images and videos can load faster in that way viewers will be more motivated to open your sites and check on the details.
It is common for people to just leave the site if it loads slowly even if they haven't checked the content yet. Making your websites and platforms mobile-friendly can increase the number of viewers compared to when they can only be accessed using a computer or laptop.
Getting the best digital marketing agency for your company is not that easy. That's why we gave you guides to be able to know how to pick the right one for you.
There are a lot of digital marketing agencies but you have to be able to pick just one, selecting one is just like selecting the best business partner you can get.
Find someone who can meet your demands and someone who can be able to understand how your business works because they will be working using that factor.