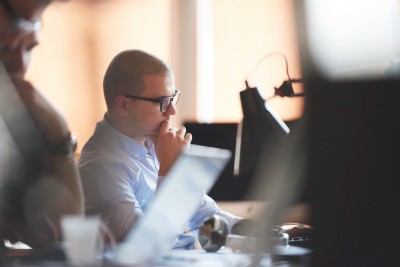 If you are a regular PC user, there may be cases where you accidentally send files to the Recycle Bin (or Trash for Mac users).
Fortunately, you can open the trash folder to find and restore deleted files so that they resume their place on the hard drive. The problem occurs after you empty the trash and you need to immediately delete these files.
Most people in this situation panic, not knowing that their lost files can be recovered through a simple data recovery program. EaseUS Data Recovery Wizard can help you easily recover lost files.
There are 4 main cases where software can be used, which includes almost all the possible interruptions, namely:
– Recovery after a deletion (with empty space)
– Recovery after formatting
– Loss due to partition damage
– Recovery if there is a system failure (rescue mode)
As an added bonus, EaseUS Data Recovery Wizard also supports storage media such as USB sticks, memory cards, SD cards, Compact Flash cards, etc.
Main Features
Support for all file systems: FAT, FAT16, VFAT, FAT32, NTFS, NTFS5.
Recoverable storage media: EaseUS Data Recovery Wizard can restore your data to various storage media such as SATA, SSD, SCSI, USB, IDE / ATA, FireWire (IEEE1394), floppy disks, digital cameras, memory cards, and more.
Effectiveness: If you want your data to be restored, use this software. Indeed, this is very effective so as to ensure the recovery of your data is safe and accurate that has been lost or deleted due to handling errors, formatting, system damage, virus attacks, or other threats. To go further, he can even recover files from deleted partitions, or to restore the recycle bin data even if it has been emptied (recovery in RAW mode is possible after an in-depth analysis of the disk).
Easy to use: in a few clicks, you recover your files.  The Free Data Recovery Tool is available for Windows, Mac, iOS, and Android. Every time, a limited free version is offered to test the actual program capabilities (maximum 2 GB or several files). If it's okay, then there is the option to update to the full version of "Data Recovery Wizard Pro" which is totally unlimited with its lifetime license along with access to special online support. There is a 30-day money back guarantee offered by the publisher alongside the free version.
To start, download and install. But beware! Don't install it on a storage device/partition where data loss has occurred! Because in this case, the chances of recovery will be greatly reduced …
Interface level and ease of use, no complaints, quite clear and visually pleasing.
We can do several main function tests by deleting files of various types (images, Word documents, and music), which are located on the main Windows partition and attachments (HDD + SSD) but also on the USB button (formatted in FAT32 later in NTFS) and smartphones micro SD card.
When the software cannot find the desired file, it will go into deep RAW analysis mode (of course, this can take a long time depending on the size of the storage being processed).
Whatever happens, if you are in doubt, first try the trial version to do the analysis. Click https://www.easeus.com/datarecoverywizard/recover-deleted-files.htm and get more info!