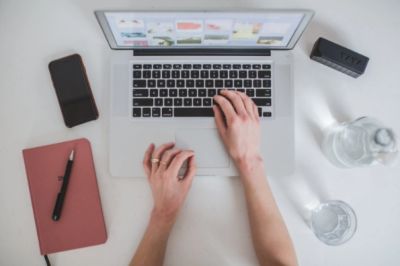 Every day, millions of people connect with the world by visiting the same place: the internet. For this reason, websites hold a lot of potential for businesses that want to reach more customers.
However, having a website is not simply about being on the internet. For business owners, it can mean much more than that.
Think about how your company currently runs. How do you communicate new events that are happening? How do you make and receive phone calls? How many customers can 1) find information about your business and/or 2) know where to look for that information?
If you are like many new business owners, your answers to these questions might be less-than-ideal. While that is okay, there has never been a better time to make some changes.
As it turns out, having a good website is useful for businesses and is often vital. This article focuses on the "how" and "why" behind that.
1. It Can Increase Credibility
Without a doubt, a major advantage to hiring a professional web developer who can create a stellar website is the credibility doing so can bring.
Think about the places where you regularly shop. How would you feel about them if they did not have a website?
For many customers, the lack of a quality website is the first sign that a business is illegitimate.
2. It Can Boost Organic Traffic
Another great reason to invest in a high-quality website is the increase in organic traffic it can bring to your company. Because so many people have access to the internet, the possibilities with this advantage are essentially endless.
To boost the number of visitors to your site, take some time to brush up on search engine optimization. Together with a good website, you will be able to expand your company's reach in no time.
3. It Can Improve Customer Service
When was the last time you called a business only to end up waiting on hold for an indefinite amount of time?
If you want to reduce the chances of this happening to your customers, creating a great website can also be a solution.
Providing people with useful information on your website can minimize the number of phone calls inquiring about it. In turn, you can also reduce the time it takes to answer others' questions.
4. It Can Showcase Your Brand
For a brand to be successful, business owners must find ways to showcase it in a way that represents what they stand for and who the company serves.
Because websites offer unlimited possibilities for creativity, they can effectively communicate what sets you apart from your competition.
5. It Can Increase Sales
Finally, another major pro to having a solid web presence is the increase in sales it can bring to your company.
Depending on the types of services you offer, you may even be able to incorporate e-commerce technology to sell some items directly online. Either way, having a website can expand interest in whatever you are selling.
6. It Can Provide Updates
When it comes to business, change is one of the only constants—because of this, keeping your customers in the know can help you continue to provide services even when the unexpected happens.
Among the many benefits of having a good website, sharing announcements with your supporters is another one that makes the top of the list.
Having a quality website is one of the best ways to help your business achieve its goals. If you want your company to grow, a website can be an excellent investment.