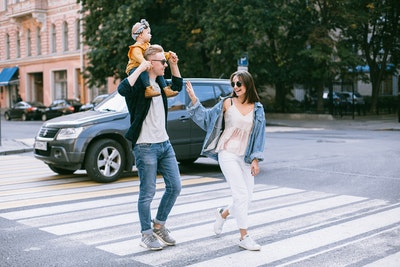 When it comes to finding perfect presents for the entire family, it can be a little tricky.
Some relatives have such specific interests, and it can be difficult trying to pinpoint gifts for every single one of them.
With a little bit of thinking and a whole lot of creativity, you'll be able to figure out what's best for everyone! If not, we're always here to help!
Here are a few fun gift ideas for your family.
For the Relative Who's On a Wellness Journey: CBD Oil
There's always that family member who's deeply invested in their health.
Their personal shopping picks are always based on lifestyle and wellness products: personalized vitamins, goodies from a popular skincare line, healthy snacks with natural ingredients (such as seaweed crisps and aloe vera juice). You know—a healthy shopping list.
If this particular relative hasn't heard of CBD, you should definitely introduce them to the various CBD products available! CBD (short for cannabidiol) is a natural supplement found in the cannabis plant that has become widely popular in the health and wellness industry.
CBD products offer several benefits, such as helping to alleviate chronic pain and discomfort, assisting with sleep issues, and helping to promote relaxing mental health.
A great CBD company to check out when you're shopping for CBD products for the first time is SeraLabs. SeraLabs is one of the leading companies that offer CBD products (most notably their skincare line and CBD oil) to help promote wellness.
One of SeraLabs' most popular CBD products is the Sera Relief CBD Oil, which helps support healthy joint mobility, assists with aches and pain, and helps promote better sleep. This Sera Relief will be a great present for your relative who's always looking for natural ways to enhance their health!
Before you purchase any CBD products for your relative, it's a good idea to have a general understanding of their health. If they have any serious conditions, CBD will not be able to serve as a remedy.
Have your relative confirm with their doctor or physician that CBD is safe for them to take before trying for the first time.
For the Stylish Man in the Family: New Accessories
There's nothing better than a man who's serious about his style. Whether it's loungewear, formal wear, or casual apparel, this relative is always making sure he looks his best. There's no greater present to give him than making sure to keep him looking fresh and fly!
A great present for this relative is a new accessory, such as a watch, cozy slippers, or a briefcase. Wondering how to pick out this gift?
You can check out the Quintessential Man, an online resource for men looking to get into new fashion, wellness, and lifestyle trends. Head over to thequintessentialman.com to get your shopping on.
Does this particular relative have curly hair? Another way to keep him looking nice is to make sure those curls are popping! Order him a sample Wash + Go kit from CurlMix, a hair company that specializes in cultivating healthy curls. He'll be sure to love how clean and defined his curls become!
For the Relative Who Enjoys Being at Home: New Loungewear
Although the Covid-19 Pandemic has been a true and devastating pain to deal with, we did find one bright spot: created a whole new collection of clothes to lay around the house in.
The "cozychic" wardrobe has grown extensively for homebodies everywhere and now includes two-piece sets, comfortable tees and bottoms, soft slippers and bathrobes, and more.
Whether you're still working remotely or you're more comfortable with still spending more time at home, you may as well lounge around in style.
Barefoot Dreams is a clothing brand that offers a stylish, yet comfy, selection of pieces that are perfect for casual wear in the house. The next time you're looking to do some shopping for leisure clothes, be sure to check out Chico's, a great place that sells this brand online.
Pro tip: you can also pick up a gift card for this relative! A small gift card goes a long way for someone who may be tough to shop for.
For the Family Member Who Loves Plants: Snake Plant
Indoor plants make a great addition to any room. There are plenty of benefits to having plants in indoor spaces, such as eliminating air pollutants, helping to improve your mental health, and assisting with stress reduction. Plus, they help make rooms look more lively, welcoming, and stylish!
If you know a relative who's a fan of plants (or would like to become one), a great plant to gift them is the snake plant. A snake plant is one of the most popular houseplants, largely due to how easy it is to care for. It's a very low-maintenance plant, too.
A little water here, a little sunlight there, and a whole lot of love everywhere will ensure this plant lives for a long time. This beautiful plant would make a wonderful present for your family member who admires plants.