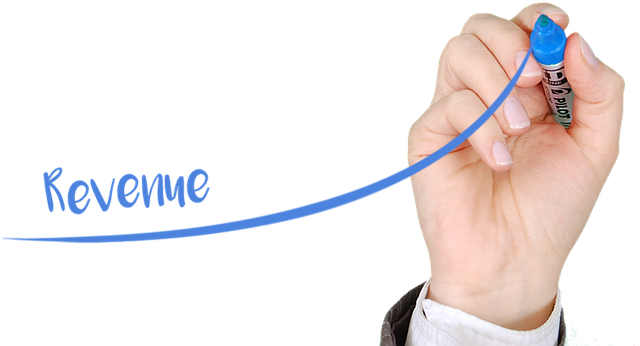 Life is filled with ups and downs. And, if you are an entrepreneur, you know exactly what it feels like when you're experiencing terrible "downs" in terms of revenue. No business is absolutely immune to the adverse impacts of a sales plateau.
Every business will experience a slump in revenue at some point in time. Thus, the need to constantly look for ways to be able to boost revenue and keep the business afloat amidst stiff competition. The ability of entrepreneurs to generate revenue from sales is one crucial determiner for the growth and stability of every business.
Therefore, it is necessary for entrepreneurs to find ways to boost revenue generation and one of these is to make use of powerful tools such as the following:
#1 For Lead Scoring
Every business has a different method of scoring their leads. Lead scoring refers to the process of assigning values to each lead that has been generated for the products or services that you sell online. These values may come in the form of points.
The scoring can be based on specific attributes such as the professional information that people shared the moment they answered a form from your website. Luckily, you do not have to deal with all these technicalities on your own because there is a tool that will help you do just that.
The lead scoring experts from Breadcrumbs state that nurtured leads can lead to an increase in the volume of purchases for almost fifty percent compared to non-nurtured leads. Thus, the need to use a tool that has been proven effective in helping those in the marketing and sales department to determine which leads to prioritize.
This speeds up the process of converting your business leads to actual paying customers.
#2 For Social Media Management
Social media is not just for entertainment purposes. It has become a serious tool for businesses that want to achieve significant growth. Indeed, it is an indispensable tool that helps ensure that you are developing a holistic brand outlook.
Entrepreneurs are no doubt busy people and more so if it is still in its infancy stage where there isn't enough staff to take care of everything in every aspect of your business. This is when you need a tool that will help you manage your social media account.
A social media management tool such as Hootsuite will help you schedule your posts in your social media accounts using only one dashboard. Tools like this will help make it easier for you to reply to your social media followers.
The result would be increased engagement, increased number of followers and all these will lead to increased brand awareness that also results in increased revenue.
#3 For Video Marketing
More than eighty percent of marketers claim that video is one great way to gain attention online. On the other hand, viewers also say that they are more likely to retain 95 percent of a message if they see it from a video.
Therefore, if you are an entrepreneur who wants to boost your revenue, never miss the chance of creating videos that help you stand out among your competitors. There are video marketing tools that not only help you market your products and services to your specific audience.
But, there are also those that help you create stunning videos in just a matter of minutes. Having this tool spares you from having to hire an employee who will take care of your video marketing needs. One example of this tool is Stupeflix.
#4 For Monitoring Your Sales
Gone are those days when you have to manually monitor your sales and the entire daunting process involved with it.
Today, you can now make use of tools that will help you easily manage the entire sphere of your business sales.  From customer relationship management to outbound and inbound marketing, there is a tool that can help you do these things.
Some tools also enable you to blend CRM data which will help you create detailed reports that show various trends. These things will help you improve your sales team's efficiency. Examples are HubSpot, Zoho, Agile, and Insightly.
#5 For Invoicing
Invoicing is one of those business processes that are highly repetitive yet time-consuming. But, if you make use of tools that will allow you to automate these processes, it will now become more possible for you to focus on other equally or more important aspects of your business.
Examples of these tools include Invoicera, FreshBooks, and Zoho. Invoice automation tools make billing and collecting payments such a breeze. So, once you have this tool in place you will be able to lower costs while also increasing productivity levels of your business.
#6 For Content Marketing
In the world of online marketing, one thing is for certain- content marketing is here to stay. It is no doubt that in the coming years, content marketing will remain to be a crucial part of online business.
The use of content marketing tools will greatly determine how well your content will pan out in search engine rankings. Although choosing the best content marketing tool could be daunting, but it is a must that you incorporate one of these tools if you are looking to excel in content marketing.
Buzzsumo, Kred, and Headline Analyzer are a few examples of tools that will help boost your content marketing efforts.
#7 For Website Optimization
This may be the last one on the list but definitely not the least one. Website optimization can do wonders in helping your website gain excellent rankings and increase the chances of it being found by your target audience.
With website optimization tools, the process of converting your web visitors into loyal customers will become much easier to do. Moreover, this tool will also help you identify which part of your marketing efforts are not working and which aspects of your website need improvement.
Without any website optimization tool, you will have very little to no chances at all of gaining traction among your target audience. Just think of those millions of websites competing to be among the top ten in search engine result rankings. You have to harness the power of an effective web optimization tool to make it to the top.
The world of business can be very fluid. It is so dynamic and quick-paced that if you fail to keep up with its fast-changing world, you run the risk of losing what you have invested. So, avoid letting other businesses run you over. Use the above-mentioned tools to increase your revenue.