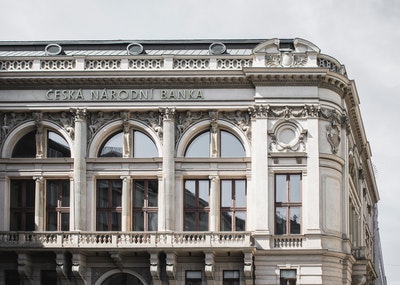 Financial services are highly regulated. These strict rules protect consumers from unfair practices, and they also even out the playing field for competing businesses.
Marketing is key for growing a broader audience; however, there are a lot of rules that both banks and credit unions must follow before they can implement a new marketing campaign. For this reason, many campaigns get shelved before they even begin.
Banks and credit unions must make sure every marketing campaign they create is in compliance. These regulations are complex for the average marketer to learn.
That's why so many credit unions turn to market companies, like Prager Creative, that have experience creating campaigns for financial companies.
Before you start your next campaign, here are the golden rules all banks and credit unions must follow:
#1 Follow All Fair Lending Laws
All people, regardless of their age, gender, orientation, or race, deserve equal treatment. To guarantee this happens, all financial institutions must follow several fair lending laws.
These laws ensure all consumers receive fair, unbiased service from banks and credit unions. They prevent discrimination whenever someone applies for a financial product or service, such as a mortgage or line of credit.
In order to abide by these laws, any marketing campaigns used by financial institutions must be diverse and represent a broad range of people.
When creating new marketing materials, banks and credit unions must make sure every aspect of the campaign complies with all fair lending laws.
If the government finds a financial institution doesn't abide by fair lending laws in its marketing, hefty fines may be imposed. There are certain criteria that every campaign must meet.
All marketing must be inclusive. For example, targeting a specific population may violate these laws. Institutions must also keep any pre-screening criteria for solicitations on file in case any questions regarding a bank's lending habits arise.
Those marketing on social media can't include any personal information when making loan decisions. Real estate loan marketing must also include the "Equal Housing Lender" logo on all materials.
#2 Know When to Display Member FDIC
Banking customers want to know their money is safe. The Federal Deposit Insurance Corporation (FDIC) insures consumer deposits up to a certain amount.
As of 2020, the FDIC will cover up to $250,000 in deposits per account owner. Those with assets above the limit should consider opening additional accounts at other banking institutions.
The FDIC was founded to create consumer confidence in banks and prevent the mass withdrawals experienced during the Great Depression. Many educated consumers actively seek out the Member FDIC logo when shopping for a new bank account.
The FDIC also plays an important role in financial product advertising. Only banking institutions that are members of the FDIC may reference it in marketing campaigns. All banks are required to include the Member FDIC logo or text in all advertisements for deposit accounts or the institution itself. For instance, if an FDIC-insured bank wants to advertise a savings account, it must place the logo in all marketing materials. A general banking ad also requires a Member FDIC mention. Putting the FDIC logo in a clear view makes it easy for consumers to make an educated choice when selecting banking products.
Credit Unions are not FDIC insured, and they should not include any mention in their marketing. However, credit unions do have their own deposit insurance from the National Credit Union Administration (NCUA). The NCUA logo or phrase "Federally insured by NCUA" must be present in all advertising content for deposit accounts. Placement rules are very similar to those of the FDIC.
#3 Clearly Disclose Any "Not" or "May" Accounts
Even if a bank is a member of the FDIC, the insurance doesn't necessarily cover every product. FDIC coverage only applies to deposit accounts.
Bank advertisements for non-covered products should not include the Member FDIC logo. Instead, there needs to be a "not" or "may" disclosure readily available. Insurance and investment products fall under this category.
The required verbiage will vary from state-to-state and depend on the specific product. It's crucial that the marketing team consults with the legal department to ensure an advertisement meets all rules and requirements.
What makes insurance and investment account so special? These accounts wax and wane over time. Investment accounts are particularly volatile, and the bank cannot make any promises about returns.
To protect itself, a bank should include statements to let the consumer know if a particular product is not FDIC insured and not guaranteed by the bank.
The bank should also clearly disclose if a specific type of account may lose value. Since the regulations for these accounts change regularly, it's critical to run any promotional materials by the compliance team before releasing them.
#4 Understand the Truth in Savings Act
On December 19, 1991, Congress passed the Truth in Savings Act, also referred to as Regulation DD. This act regulates how financial institutions can advertise deposit account offering to their customers.
The law encompasses all types of deposit accounts, such as checking accounts, savings accounts, certificate of deposits, and money market accounts.
Before it was passed, banks and credit unions often used unclear and sometimes deceptive tactics to entice new customers. However, the law now requires that financial institutions provide any terms and conditions before the consumer opens an account.
As a bank or credit union creates a new marketing campaign, they must ensure it follows the Truth in Savings Act. All institutions must uniformly disclose all fees and interest rates.
Financial companies must also provide additional information to clarify how and when a fee may be imposed. For example, is there a fee for wire transfers or check printing? If so, any marketing must include the details.
Furthermore, advertising that includes trigger words, such as "free" or "bonus," must have a direct link to further information. Whether on purpose or by mistake, any omissions could be considered deceptive marketing, and the government may impose a fine.
With Regulation DD, consumers don't have to worry about being tricked into overlooking the "small print" because all information must be printed in a readable font.
#5 Comply with the Community Reinvestment Act
In 1977, Congress decided everyone, even those in low-income areas, should have access to credit. They signed the Community Reinvestment Act (CRA) into law. Before this act, banks would frequently deny credit to applicants in these communities.
This discriminatory practice, known as redlining, prevented low-income individuals from obtaining the credit needed to improve their neighborhoods.
Those who did manage to get approved often faced predatory interest rates and fees, making it nearly impossible to repay the loan without defaulting.
Under the CRA, redlining is now illegal. It instead focuses on encouraging financial institutions to lend to those in high-risk communities, and each bank receives a score from the Federal Reserve for its participation.
The Federal Reserve doesn't require that financial institutions make any mention of the CRA in their advertisements. However, marketing products that appeal to the CRA may help improve a bank's rating.
Banks should consider creating marketing campaigns for CRA-friendly services, such as credit counseling, homebuyer programs, and financial education courses.
It's also wise to save any public comments that demonstrate how the bank helps the local community. Doing so may positively influence the bank's Federal Reserve score.
Additionally, consumers are more likely to do business with a financial institution that has a good reputation in the community.
How Can a Financial Institution Market?
With so many rules and regulations, it may seem like banks and credit unions can't safely advertise anywhere.
That's simply not true. The most successful banks do promote their products in a number of ways. Direct mail is still very popular in the banking industry. Financial institutions should also include printed pamphlets in their branches for interested customers to grab. It's even common to see television spots and billboards for banking products.
Online marketing is also becoming the norm for both banks and credit unions. Emailing current customers is an effective way to inform your audience of the latest products and offerings.
Social media is another way to reach both existing and potential customers. As long as all marketing materials comply with the rules, the opportunities to advertise financial products and services are endless.
Ensure Your Financial Marketing Stays in Compliance
Financial institutions operate like any other business, and they need customers in order to survive. Marketing is the best way to reach a new audience and keep the customers you already have.
However, unlike other industries, the government closely regulates what a bank can and cannot state in their advertisements. Failure to follow these rules exactly may lead to harsh punishments, including fines.
Before starting a new marketing campaign, it's crucial to make sure your financial institution is aware of all the current regulations.
In addition to the five golden rules stated above, there may be other guidelines your banking advertisements need to follow.
These regulations, although strict, are in place to protect both the consumer and your financial institution. Before releasing any new marketing materials, it's always best to have them looked over by a legal team to ensure everything is in compliance.