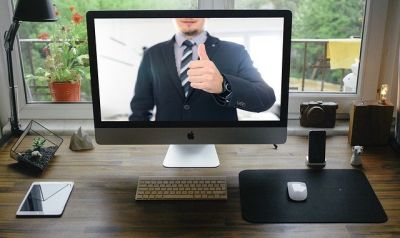 A year ago, most employees would have set an alarm every evening ready to get up, get dressed, grab a quick coffee, and set off for work.
Today, the world is a very different place, and the majority of workers are now stationed at home. With the Covid-19 crisis causing major disruption for businesses across several sectors, it's critical for companies to adapt and adjust.
If you're looking to switch from survival mode to a position to thrive, this guide contains all the information you need to ensure working remotely works for your business.
Investing in technology
Technology has played an integral role in business for many years, but its influence has never been greater.
Thanks to advances in tech, companies across the world have been able to continue functioning and delivering services to customers, despite physical stores, offices, warehouses, factories, and showrooms closing down for long periods of time.
As a business owner, investing in technology is one of the most crucial steps to take to facilitate stress-free, cohesive, efficient remote working.
With cutting-edge technology, you can bring teams together, no matter where they are in the world, you can engage with clients and customers and you can continue operations in settings that may not be safe for human beings.
Using everything from video conferencing tools to robotics, it's possible to adjust to new guidelines and even improve operations during the pandemic.
If you have employees dotted across a city or a region, technology enables you to organize meetings, to bring people together virtually, and to tackle group projects.
If the day to day running of the business depends on making calls and meeting with clients, it's vital to make sure that every employee has access to the equipment and technology they need to work through jobs on their to-do list and participate in team meetings and client calls.
If people are struggling to join calls, connections are poor, or the software or app isn't reliable, this will have a negative impact on productivity, and it could also affect customer ratings and reviews.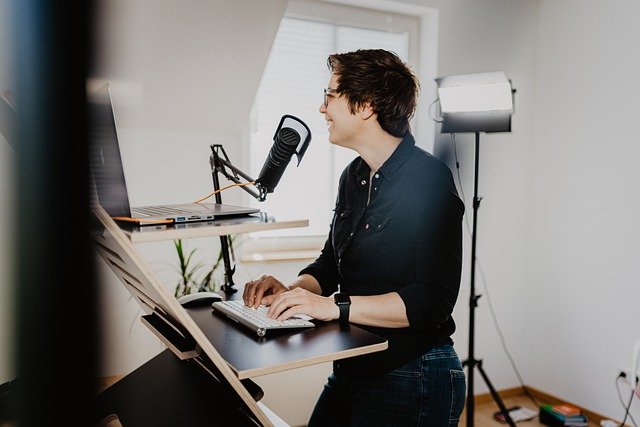 Making use of tailored solutions
Some forms of technology are beneficial for businesses across the board, but companies can also thrive during the pandemic by taking advantage of tailored solutions.
Every industry faces unique challenges and investing in targeted services and industry-specific innovations can offer a raft of benefits. Take the construction sector as an example.
Construction business owners are used to having remote teams operating on a host of different projects at once. In an age where face-to-face contact is limited and the need to lower running costs is increasingly apparent, solutions like JobNimbus construction software can make all the difference.
Using cutting-edge software enables you to manage your team and your business on the go, free up hours for you and your employees by improving efficiency and collect payments without seeing clients in the flesh.
There are all kinds of incredible inventions and technological developments that are available to companies across several industries, and undertaking research to identify potential investments is likely to prove hugely beneficial.
If you're not an expert in technology, and you don't know how to move forward, hiring a consultant will help you discover new systems and find the best services and solutions based on your individual requirements.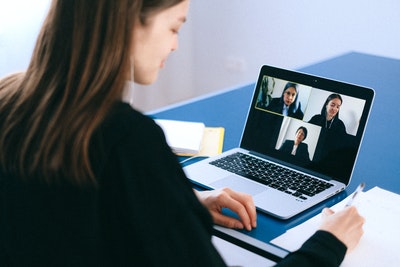 Prioritizing communication
Communication is key for every team leader, but now more than ever, it's critical to prioritize interaction between colleagues and businesses, and customers.
When you manage an office, your employees see each other on a daily basis, and it's very easy to pull people aside for a catch-up or plan a team meeting at short notice.
With employees based at home, there is a risk of disruption and isolation. As the manager, make it your mission to encourage communication, bring people together, and provide clarity. Organize regular meetings, plan a schedule that suits your employees, and keep talking.
Also, make sure you follow the open meetings law in your state as well.  Each state has different requirements on this so make sure you abide by these laws set by your state.
Create a platform for open discussion, let everyone get involved, and make sure each employee knows their role. Outline clear objectives at the start of every new project or the beginning of a new week and make sure people can find answers or seek advice if they have questions.
When it comes to customer interaction and support, it's wise to make use of social media and online channels, such as email and on-site blogs, and to offer a range of customer support options. If you can't man phone lines 24-hours-a-day, live chat is a great alternative.
Studies suggest that live chat is a preferred method of communication for many web users. Notably, multilingual businesses are also using web content translation services or tools to help communicate with peers and employees. And this further improves the chances of retaining loyalty and trust.
Employee engagement and wellbeing
The pandemic has sent stress and anxiety levels soaring. When you run a company, it's essential to champion health and wellbeing and to try and support your staff as best you can.
Having teams dispersed around the country can make managing employees difficult, especially when people are struggling. It may be more difficult to spot the signs of stress or low morale when you're not seeing your employees face to face.
You can take steps to engage with your team and try to boost morale by getting together virtually and introducing a social element. If everyone is working hard, and there are limited options to let off steam and have fun with restrictions in place, try and make the working day a little more enjoyable.
Plan a virtual gathering that doesn't involve discussing figures or analyzing data from time to time and have a chat with your staff to see how they're doing and discuss any problems or concerns. You can have a drink on a Friday after work, host a quiz or a games night or even watch a virtual gig or indulge in a box set marathon together.
Surveys suggest that many employees are happier working from home, but there is no doubt that it can be a challenge for many. If you share a house with flatmates, you have children, or you're an individual who thrives on social contact, working remotely might not suit you. Employers should be aware of the potential difficulties and engage in conversation to make sure that everything that can be done is done to help every employee.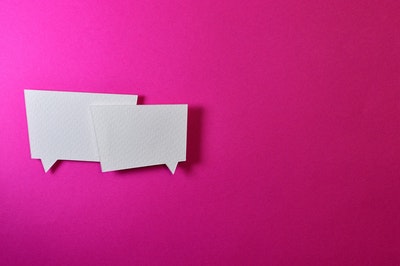 Customer relations
If your business has switched to remote working, it's essential to maintain close ties with customers. As a business owner, you want to boost client retention rates during the pandemic and keep your loyal customers on board. Keep in touch with your clients, let them know how you're operating to keep them safe, and check in on them.
At the moment, many consumers are worried and they are seeking reassurance from brands that they usually buy from.
You can use social media and emails to provide information about new products and services, measures you've put in place to promote safety and hygiene, and keep people in the loop if you've changed your working hours or you're offering special deals and discounts.
Reassure your customers, encourage conversation and communication, and let your customers know that you are there for them. Storytelling, video clips, and images can help you bring emails and social media posts to life and convey your messages more emphatically.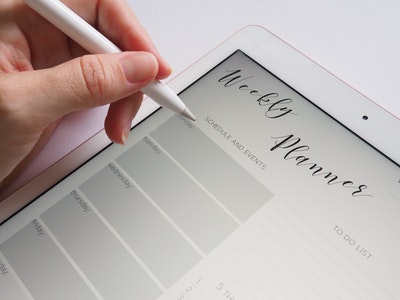 Scheduling
If you are managing a remote team, you might find that the individuals you employ have different schedules and commitments. Throw in different time zones for international clients and colleagues and it can be tricky to come up with a timetable that suits.
Scheduling can help you identify core hours that work for your team. If you have a window for group meetings and virtual communications and calls between different departments and colleagues, you can provide your employees with the freedom to manage their routines outside of the designated hours.
You might have some employees, for example, who like to get up and start work early. They can begin tackling the daily to-do list at 6 am, work the core hours from 9 am until 2 pm and then finish early.
Another employee may want to start at 9 am and work through until 6 pm. Consult with your employees and set out a period for group interaction. Enabling individuals to take control of their own schedules will increase productivity and help employees find a better work-life balance.
Remote working has become the new norm. With Covid-19 restrictions in place, businesses across the globe have adjusted to enable teams to work from home. There are several benefits of home working for employees and employers, but there are challenges.
Taking steps to facilitate efficient, productive remote working can help businesses thrive during the pandemic. Take advantage of technology and tailored solutions, keep in touch with customers, engage with employees, and try to boost morale, create a schedule that caters to your team's needs, and encourage open communication.
Check in with employees and clients and try to stay positive. Inject a bit of fun into the working week and make sure that your employees and your customers know that you are there for them.