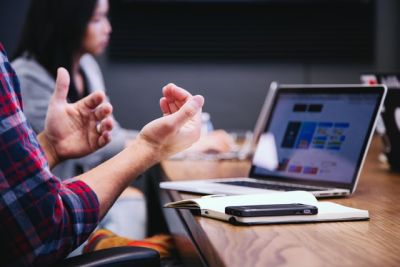 People starting their first business often wonder if they really need a business plan. Is it the best use of your time?  In most cases, a business plan is an essential part of starting a new business.
Business plans take a long time to write, need you to have a lot of data ready, and will often create a long list of research you still need to do and work that you need to complete.
Not everyone is sold on how useful a business plan actually is. Some find that a business plan doesn't impact the success of a business that isn't seeking outside funding.
Some think that the time a plan takes to create can stifle the startup process and cost opportunities.
On the other hand, those who do write formal plans are more likely to achieve success with their business, especially if you need outside funding.
If you're not sure, consider these reasons why you should write a business plan.
A Business Plan Is Simply A Must-Have For Some Businesses
If you plan to seek outside funding, such as by asking a bank for a loan, applying for a small business grant, pitching your business idea to investors, or finding a business partner, you will need a business plan.
Potential investors and supporters need to see the potential that your business has clearly laid out, with hard facts and numbers.
A business plan is the best, and usually, the only accepted way, to do this and provide the information needed to get financial support.
A Business Plan Helps You Make Decisions
There are some parts of most traditional business plan templates that you won't be able to complete if you are still undecided or not fully committed to a part of your business idea.
By creating a business plan, you can work on eliminating any undecided areas, because you will have to write out specific information down in black and white.  Making these kinds of tough decisions is often one of the hardest parts of writing a business plan, but also one of the most useful.
For example, if you have not decided yet on exactly what products you will sell or at what price points, you will find it very difficult to complete the Products and Services Section of the traditional business plan.
Identifying information like this and other vital details will be very valuable to you, making the business planning process well worth it.
A Business Plan Can Be A Reality Check
Writing your business plan can often be the first real struggle that a small business owner will face when they decide to launch a new business, especially if they haven't yet considered whether or not their business idea has some flaws or is not fully developed yet.
This might be an unwelcome and frightening thought for an excited entrepreneur, but finding the gaps in your idea as early on in the process as you can give you the change to do more research, test their ideas, and take the needed steps to make your business much stronger and more likely to succeed.
This could be a step back at first, but any work you do from this point will boost your chances of succeeding before you invest too much time or money into a business that is likely to fail.
A Business Plan Can Give You New Ideas
Finding new ideas, alternative approaches, and new perspectives on your business idea are some of the best things that you can get from business plans and the planning process.
A business plan can sometimes have a negative reputation, but it doesn't have to be long-stiff, structured documents if you don't want them to be.
In fact, a truly effective business plan is the opposite of this. A good business plan should a flexible, growing, and dynamic tool that will help you to think more creatively and come up with ideas and solutions for some of the toughest challenges in your new business.
This can be most true when you turn your attention to the Marketing Strategy Section that should be in most business plans. Here you will be creating the blueprint for your marketing activities, so creativity and new ideas are incredibly helpful and important.
A Business Plan Creates An Action Plan
A business plan is a very useful document for any small business owner to have.
When you use your business plan as a tool to help you outline the action items, next steps, and future activities for your business, you are really creating a document that should be living and breathing.
Your business plan should outline where you are, where you want to be, and also give you the directions that you need to get to where you want your business to go.
If you go back to the original question of whether or not you actually need a business plan as a new entrepreneur, you might still be able to build up a successful business without a business plan in place.
However, it is much easier to start a viable business if you do have a well-constructed business plan prepared to guide you on your way.
You should keep in mind that if you are going to use your plan as a true business planning tool, then you don't have to wait until you have all of the answers to any business queries you have in order to get started.
You can start your plan at any time with just an outline. Fill in all of the information that you have right now, and then you can work on filling in the banks as you learn more about the market you're entering, and the kind of business that you're planning to start. This more fluid, flexible approach to a business plan can be invaluable to the new business owner.
A business plan can get you started and can help you to stay on the right track to guide a fledgling business to success.