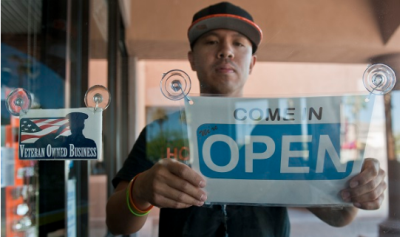 Thousands of wannabe entrepreneurs start out with a great idea but never see it to fruition because they think the process of setting things up is innately complicated. The reality is you can set yourself to do business in just a couple of hours while doing everything by the book.
Sounds impossible? Well, it isn't. Here are the steps you need to take to turn your ideas into successful streams of income.
#1 Just Pick A Name
If all you are waiting for is the perfect name, you're simply putting off your ability to start making money. Pick a name and change it later if you want to. The process is effortless.
Instead, you should focus on finding the right URL. Every day you wait is another day amazing URLs are being snatched up by the potential competition. You can worry about branding later. Right now, it's more important to get the ball rolling.
Head over to your state's registry and pick anything not already in use. For instance, if you want to find more info about business names in California then you should check the Secretary of State's search engine. Again, it will take you a matter of minutes to change this down the road.
#2 Grab An EIN
If you plan on forming a partnership, LLC, or corporation, then you need an EIN for federal taxes. All you have to do is head over to the IRS website and apply online.  If you end up choosing LLC as the best option for your business, you should definitely learn more about LLC operating agreements which will help you prevent any troubles or misunderstandings in your company's future.
An EIN will keep your social security number private and reduce the chance of identity theft by replacing your SSN for tax purposes.
While this might get you thinking about employees and management, stop yourself right there. You can keep track of employees with software like Clockspot later, stay focused on setting things up first.
#3 Trade Names
Unless you plan on operating under your own name, your locality most likely requires you to register a trading name. Once again, this process takes minutes and you will probably be approved on the spot.
#4 The Business License
The county or city you reside in is going to require a business license, that's just how things work. The form only takes a couple of minutes to fill out, then all you have to do is wait.
Remember to use your EIN instead of your SSN to identify your business. Many get hung up on estimating annual gross receipts. Don't. Just make the best guess you can and move on.
#5 Property Tax
If you plan to run your business from home, skip this step. If you plan to purchase property for your business, read on.
Businesses are taxed on personal property, just like any individual. There's a form you will need to fill out that includes a list of items you purchase for the property as well.
You might get lucky and be able to skip this step since it will be your first year in business, but some states require it.
#6 Permits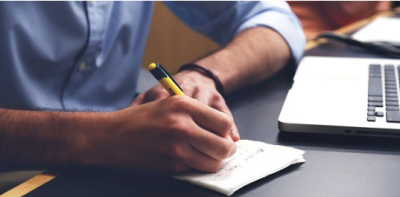 Every locality has its own requirements when it comes to permits. For instance, some require a Home Occupation Permit that verifies a home-based business meets zoning requirements.
You might also need a certificate of resale that allows you to collect state tax on products sold. All you'll have to do is make a phone call and ask some questions.
#7 Business Banking
Never use your personal checking or savings as a business account. Stay IRS friendly and create a separate account using your EIN that will explicitly handle all business transactions.
You can choose a local bank or credit union, with the latter potentially offering better deals.