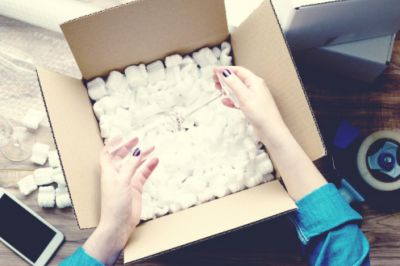 There are so many things to be excited about when you're planning a move to a new home. Often it means you're making a career transition to a new city with tons of fresh sites and new things to explore. The only thing between you and your new home is the move.
Moving can be a source of major stress, especially when you don't know how to pack to move.
Thankfully, we've compiled a list of ways to reduce your stress and help your move go off without a hitch!
Read on to learn how.
Get Rid of Items You Don't Use
The first step in your move is to take some advice from Marie Kondo and ditch items that you simply do not use anymore. The less you have to move, the better! Comb through your home and create two piles: sell and donate.
Take all the items that you'd like to sell to consignment or thrift shops to see what you can get for them. You might also consider having a garage or yard sale. Finally, box up all the items you can't sell and your items for donation and drop them off at places like Goodwill.
Do you have some items that you never use but can't bear to part with? Don't let them clutter up your new home. Consider moving them into residential storage units for use at a later time.
Start with Items You Use the Least
Since you want to start packing well in advance of your move date, you'll want to start by picking up items that you rarely use. These can include heirloom items, china, or silver.
As you get closer to your move date, you can start packing up items that you use more frequently. During the week before your move, consider wrapping up your packing and relying on disposable items like paper plates so you don't have to pack the night before your move. If you are relocating cross country or to some other distant location, make sure you get in touch with long distance movers.
Categorize and Label Everything
If you want to save yourself a ton of heartache at your new home, be sure to categorize your boxes and make sure they are clearly labeled. That way you don't have to worry about having to run all over the house to unpack one box, and finding your strainer won't take hours.
Bonus points: consider using different color markers or tape for easy identification of boxes.
Don't Overpack
The final rule is to never, ever overpack a box. Why? A box won't do any good if it falls apart as soon as you pick it up.
Items like books should always be packed up in small boxes. Lighter items can be packed in large boxes. Use your best judgment when packing and you'll be good to go!
Learning How to Pack to Move Will Save You a Ton of Stress
Knowing how to pack to move is often the key difference between a stress-free move and a stressful move. Make sure to give yourself plenty of time in advance so you don't have to rush to get everything done, and always, always book the movers early! Good luck in your new home!
Want to learn more helpful information about moving, including real estate tips and finances? We can help you with that! Check out the rest of Stumble Forward for a ton of great resources. For more informational articles visit this website.