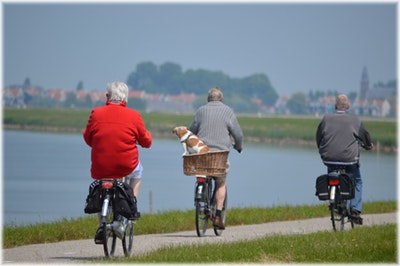 Although your last day of full-time employment may seem like a long way off, it's never too early to start planning for your financial future.
It doesn't matter whether you're a millennial, in your thirties or heading into your forties, you should always have one eye on your retirement plan. As we work, we become accustomed to a certain quality of life and won't want to give that up simply because we are entering into our twilight years.
Take a look at these nifty little ways in which you can make your retirement fund go further.
#1 Your Humble Abode
A mortgage will inevitably be the largest loan you ever take out in your life. The home that you have been able to buy because of your ability to be a responsible borrower will now end up being your greatest asset.
If you can, make overpayments on your home loan to pay your mortgage back earlier than your original term. By doing this, you'll have more disposable income that can be put towards investing for your future.
Owning your home outright means that you'll have more freedom come retirement day and you won't have to worry about stretching your social security payment to keep a roof over your head.
#2 Timing Is Everything
If you claim your social security early, you'll receive up to a third less a month than if you waited until your retirement age.
At the same time, if you can hold out just that little longer and not claim until a couple of years after your retirement, your monthly social security check will balloon by up to a third. You can read this article to clue yourself up about the technicalities of social security and get access to a clever little social security calculator.
Deferring your payment could make good financial sense but should only be considered if you can afford to do so.
#3 Move Closer To Family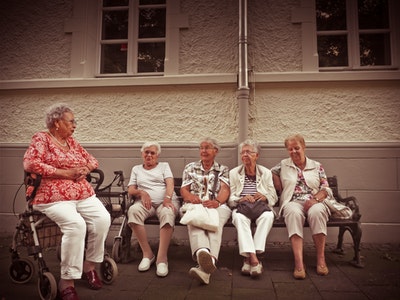 Sometimes it pays to downsize especially if your home is fully paid off and is an asset you can play with. You could use this as an excuse to move closer to the grandkids and enjoy a more relaxed pace of life.
If your joints aren't what they used to be, it might be a good idea to sell your four bed, three-story townhouse for a two bedroom bungalow.
You won't have the stairs to climb, and you'll also have more money in your pocket after you've cashed in some of the equity of your bricks and mortar.
#4 Budget
Creating a weekly or monthly budget shouldn't be anything new. However, you may find that you need to tweak your expenditure when you retire.
More of your money may go on long-term health insurance rather than dining out every week. By ensuring that the important things are covered, you will have peace of mind should you require special care in your twilight years.
Those days after you've finished work should be a phase of your life that you look forward to rather than dread because of your financial situation. Get planning now to ensure that you can enjoy a healthy and prosperous retirement.
So what are you doing to prolong your retirement dollars?  Share your stories in the comments below.
Cheers!