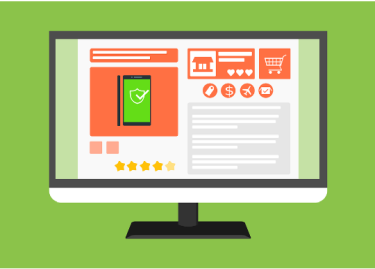 Running a website for your business is essential otherwise people won't have that platform to seek you out and learn all there is to know about you and your business. A website can be there simply to give people more information about what you do, or it can be your very own online store so that you can sell all of your products or services on there.
It can be a little tough sometimes knowing what direction to take your website in because while you want it to answer people's questions, you also want there to be something that attracts them. While it's one thing to encourage people to click on your link, it's a whole other task to try and get them to stay while they're there.
You want to provide as much traffic as you possibly can. You may find that you get three thousand visitors enter your site every day, but only five hundred stays longer than a minute, one hundred stays longer than two minutes, and only one sale has been made.
So your job is to figure out how you can turn all of the leads into actual sales, as that is where you make your money.
Data Analytics
Using data is an essential way to gather as much important feedback as you possibly can. You can find out things about your customers that can then allow you to provide a better customer service by learning who exactly your target audience is.
Is there a particular gender in mind? Do they fit a certain age group? What kinds of careers do they have? – All of this data can be applied to how you communicate as you know more about every individual that comes in contact with you.
Data also works to finding underlying issues that may be overlooked by letting you know there has been a problem.
Perform the Right Tests
If you don't test the system regularly – that's how problems occur, and that is why crowdsourced testing is a must have, because they make sure that everything is running smoothly, and if it isn't, they will sort the issue, whether it be a bug, or to figure out better more effective ways of refining what you already have so that everything is easier to use, not only for you but your customers too.
They make sure that there are no bugs causing havoc in the software and fix any glitches that cause the programme to slow down.
Get the Feedback
Feedback is such an important factor in any business because it lets you know how you're doing in an honest, unsugarcoated way.
Positive feedback is always nice because it confirms that you are doing a good job. And while negative feedback is never a nice thing to hear, it is essential that you take that information on board and use it to your advantage.
If multiple different customers aren't happy with something in particular, then it shines a light on an area that isn't going as well as you had hoped.
Sometimes it's hard to cater to customers if you're not sure what it is they actually want, but one simple way of doing this is to listen to what they're telling you.
Mobile Friendly
Everyone who has a phone nowadays will access sites from there, rather than logging onto a computer as we once did in the past. People are on the move now and you need to make sure you keep up with them all.
So if your website is still only desktop accessible – that needs to change immediately as desktop sites on mobiles don't run as they should.
They are a lot slower and don't allow access to all of the features that you may have implemented, and that's an awful waste of putting in the work if not everyone can see it.
Chatbots
Chatbots are an excellent way of giving your customers a twenty-four-hour service even as you sleep.
The great thing about websites is that they run regardless of what you're doing, but sometimes people will have inquiries that they want to answer as soon as possible, but you or your team won't be available due to the time of day (or night) it is – that's where chatbots come in.
As soon as someone enters your site, they will be greeted by one of them asking if they can be of assistance. A customer can then ask a question, and your chatbot will have been programmed to answer to the best of its ability.
So what are you doing to improve the speed of your website?