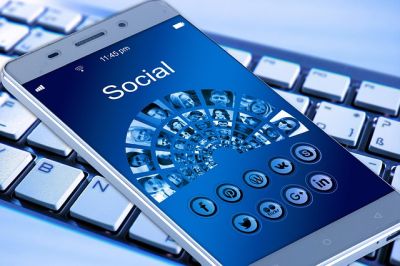 Is social media something of an anathema to you?
Or perhaps you use it personally but cannot quite see how it could translate to being used to promote your business? Given that it is free to use and each platform has millions of active users daily, it is a marketing tool that you cannot afford to overlook.
That is why today we are sharing with you a few tips around how to use social media to grow your business this year.
Choose your platforms wisely
Before you start updating your status, pinning, and tweeting, it is worth standing back and working out which platforms are going to be most suited to your business.
You are not going to have the time to develop a lot of social media channels all in one go unless you opt to get an expert on board to manage it for you. That being the case, you will want to ensure that the ones that you do concentrate on are going to reap the rewards.
In order to choose, think about which ones you are most comfortable using, which ones your competitors are utilizing effectively, which ones lend themselves to the products and services you are looking to promote and which ones your target audience are likely to be using.
Different businesses and professionals might have used different forms of social platforms. While a musician will have use for YouTube, Instagram, TikTok, Spotify, and others, a doctor might find others better. This is why musicians need to work to increase soundcloud likes.
Likes, engagement, and follower numbers send a positive message to the platform and its audiences about your quality content (music). This helps in monetization and improves earnings dramatically.  You may also want to know which social tools are good for helping you grow your presence online.  You can learn more about this on pathsocial.
Use your branding across your channels
When you set up your chosen channels, make sure that you are using your business branding. The graphics should all be consistent with your branding, as should the bio, the messages you share, and the voice that you use there.
Your social media should be a positive reflection of your business and all that it stands for.
Always remember the two stages
Now that you have your channels set up, you need to remember that there are two stages to making this work effectively.
The first is to build up your audience and followers. This needs to grow in order for any of your content to gain traction and for it to become more visible.
The second is converting that following into actual leads and sales. You need to strike a balance between being informative and enjoyable to follow with promoting your own business and content. To do this, your audience needs to engage with you.
Share any business developments and latest updates regularly
In order for your followers to feel fully engaged with you, it is worth sharing any business developments with them. They will enjoy being a part of your journey, so do take the time to involve them.
For example, if you have opted to use a new manufacturing company such as TSMC, share that news. If you have employed a new member of the team, introduce them to your followers. If you are moving premises, then show them off to everyone in your feed.
Always respond
When people are taking the time to engage with you, ensure that you always respond. It is important for that individual that you do so, and remember that social media is out there for all to see, so it reflects badly if you are not replying. It is social, after all.
What are you doing with social media to grow your business this year?