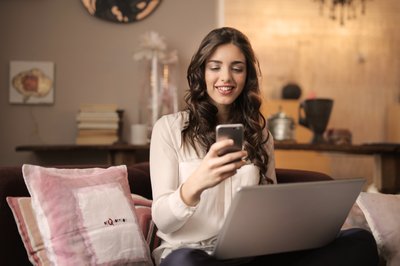 When it comes to selling a used phone, selling an iPhone is much easier than selling any other phone. The Apple phone's reputation for retaining performance capabilities, along with its delightful user interface makes even a used iPhone an object of desire for many.
In fact, many users that cannot afford the latest models are happy to buy used older models to be able to use an iPhone.
As Apple says, "if you don't have an iPhone, you don't have an iPhone."
Apple's brilliant marketing and technological innovations are not the only reason it is easy to resell an iPhone. With the rise of buyback services, online marketplaces, and trade-in programs, selling used electronics, especially smartphones, has become easier than ever before.
With that said, while having options is a good thing, too many options can easily overwhelm and confuse anyone.
If you agree, this article is for you. In this article, we will be discussing the top three platforms where you can load off your iPhone, along with the various pros and cons associated with them.
Let us begin.
#1 Gizmogo
There are many buyback platforms available online. However, the reason Gizmogo is mentioned here is that our platform offers distinctive advantages over the others.
Before we get into the details, let's briefly understand how buyback platforms work.
The process is quite straightforward:
Go on the Gizmogo website and enter the details of your iPhone
After you have answered all the questions, you will be presented with a quote
If you find it satisfactory, you can move to the next step, where you will select your preferred mode of payment
Next, you will be presented with a shipping label that you can print
Finally, all you need to do is pack your iPhone, stick the shipping label on the box and drop it off at a UPS or USPS office near you
You will receive the payment within 24 hours of Gizmogo receiving your product
The reason you should sell us your iPhone is that Gizmogo, unlike other buyback platforms, does not charge you for shipping the product. Moreover, most other platforms send delayed payments, usually released between 48 and 72 hours after the receipt of the product. Gizmogo pays you within 24 hours.
#2 Facebook Marketplace
The Facebook Marketplace came into being in 2016. The social media marketplace is an extension of the buying and selling activity that goes on in Facebook groups.
The concept of Facebook Marketplace is identical to most other online marketplaces. You create a listing and then potential buyers will start reaching out to you with offers (or counter offers).
The reason Facebook Marketplace is better than other marketplaces is that it does not charge any fee from the sellers or the buyers.
If you are comfortable with investing the time and effort that goes into dealing with potential buyers, there are virtually no downsides of using Facebook Marketplace.
However, make sure you don't underestimate this investment. The process can take up a considerable amount of time and may require an equally considerable amount of patience from your side.
#3 Trade-In Programs
Trade-in programs, especially in the case of iPhones, work best for those who are thinking of purchasing a new iPhone.
Simply log on to Apple's trade in program page and follow the instructions. The process is quite similar to selling on a buyback platform.
The most noticeable difference, however, is that you will not have any payment options to choose from. The Apple trade-in program will pay you in the form of an Apple gift card that you can use to purchase other Apple products.
Conclusion
These were our top three choices for selling an old iPhone on the web. Have you used any of these platforms before? How was your experience? Share with us in the comment section below.