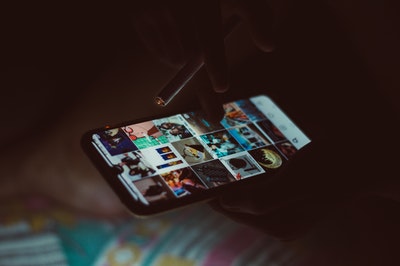 Mobile app development services may be something you are considering at present.
As is the case with every type of business expenditure, whether to go ahead with app development services is something that needs to be carefully thought over.
Below, we take a look at some signs that your business should launch an app.
#1 Optimize
The first sign that you should launch a business app is if you have an optimization to make or a problem to solve. The most successful applications were not created because companies had a channel to fill.
Instead, they were made because there was an opportunity to optimize a process. Apps are supposed to serve a single purpose – this could be to boost blog readership, keep employees connected at a growing company, or reduce customer complaints about a lack of innovation, for example.
If you have an issue and an app could solve it, you should definitely invest in mobile app development services.
#2 Enjoyment
The next sign is if you know your audience would enjoy an app. Signs of this include audience that want improved customer service, demand seasonal offers, love your content, check their phone often and are tech savvy.
Another sign that you should build an app if you know exactly what is going to keep your audience coming back to it. If you know this, then you have already won half of the war.
Other signs that now is the time to invest in an app is the competition is getting ahead of you in this area, and if you want to be viewed as innovative and cutting-edge.
#3 Your Initial Discussion
App developers are available to help you take your business to the next level. When working with app developers, your initial conversation with them about the app and your objective is very important. Below, we take a look at the key areas that need to be discussed.
So, you have assessed numerous app development firms, you have read plenty of reviews, and you have evaluated prior work, and you have decided on the right company for you.
Now, you are ready to talk about your app in more detail. There are some key matters that need to be discussed before the development can begin.
Are You Going to Submit an App?
Firstly, you need to find out whether the company is going to submit your app to the app store, or whether you need to do so.
The former is advised, as submitting an app is a lengthy, multi-step process. You also need to find out how the agency intends to test your app. An app should never be launched without thorough testing so that glitches can be weeded out.
What Kind of Features Do They Want?
You should also ask the development team what kind of special features they could create for you.
Of course, you may have your own ideas, but the developers should bring their own creativity and innovation so that your app stands out from the competition.
Special features you may be interested in include the likes of product coupon elements, GPS check-ins, social media sharing, and 3D gaming.
It may be that you want to hire a firm, like a social media marketing agency, to ensure your app is marketed effectively once created, and this is something you can establish during this chat.
Are You Communicating With Them?
Finally, communication is critical throughout the development process, and so you need to establish a method for communicating throughout.
Are you looking to develop an app for your business?