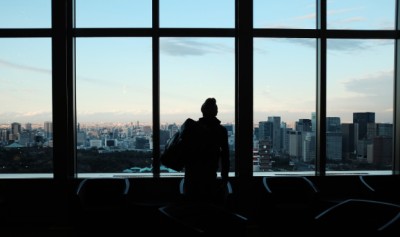 When looking for candidates, mostly on sales-oriented departments, companies have been making it more of a requirement in the last decade that candidates are willing and available to travel.
Traveling for business, in the fast-paced market we live in, can be both stressful and tiring. However, planning and going through some checks before leaving on a trip can make a world of difference in this experience.
Here are 4 Apps that will make your life a little easier when traveling for business:
Kayak
One of the most revolutionary apps for business travelers in the last months has been Kayak. This app allows you to check for infinite options for hotels, flights, and further packages, including exclusive online discounts.
Furthermore, Kayak builds up your itinerary, which you can check offline, sends you updates on your flights, and saves your searches for easy references. As a unique add-on, it measures the time and distance you have traveled, to which places, and the main airports you checked into.
Concur
Concur offers a variety of services for business travelers pertaining to traveling expenses and invoicing relation solutions. Using Concur allows employees to file the costs on the go with a snap and send reimbursement requests while moving.
The app also enables you to create standards for quick approval and processing. Reviews for Concur are overall very positive, and client fidelity is quite high.
DUFL
Whether you travel for sales calls or manage company exhibitions, DUFL is a reliable partner to sort out the logistics of packing.
Simply register and order pick up for your items, i.e., business travel clothes, corporate banners, or other trade show gear. DUFL will sort out your articles and upload them to your app.
It takes roughly 5 minutes to pack a bag and send the delivery details (hotel address, etc.) and dates. DUFL will take care of dry cleaning, laundry, and the hassle of carrying your bag, using FedEx pickup and deliveries. Your professionally packed bag will be waiting for you at your hotel when you arrive.
GateGuru
Although traveling in and out of airports has become less of a hassle in the last two decades thanks to corporate transportation, which offers a variety of options to cover your needs, moving around inside the terminals can still be confusing.
GateGuru has a database of thousands of airports worldwide, including gate maps, shops, and baggage claim information. It's most used feature is the real-time distance calculator between gates, even considering security and immigration lines, to make sure you arrive on time at your gate.
Final Thoughts
The four apps mentioned above will help you sort out the details of your travels, claim expenses, travel light, and get around more easily to make the most of your business trips and focus on what really matters.
Even if you are not the most tech-oriented person, these apps are easy to manage and user-friendly. So, give them a try and you'll see how smoothly your next trip goes!