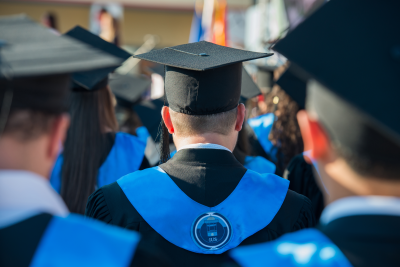 Several decades ago, an MBA or Master of Business Administration degree was only accessible to a chosen few. This is because there were just a few institutions that had the capacity of offering such an advanced level of learning.
In fact, professionals were made to believe that an MBA degree was complicated like rocket science. But the story has now changed. Nowadays, there are so many people that are getting MBA consultation.
This has been made possible by the increase in the number of universities, which in return has led to the reduction of tuition fees.
If you are still in doubt, here is a list of reasons why investing in an MBA degree pays off over time.
#1 It Makes You to be More Competitive
In this day and age, employers prefer to hire candidates that hold an MBA degree. This is because they are regarded to be more knowledgeable and productive than average job seekers.
If you don't have a degree yet, you can be sure you will not have a competitive advantage in your field of expertise. For every 50 jobs that are posted in the classifieds, 95 percent of them require applicants to be MBA degree holders to be considered for the vacant positions.
This guarantees that you will be able to utilize your skills after acquiring them. The juiciest part is that the amount of money that you will spend while studying is just a small fraction of what you will be earning annually.
#2 Commands a Decent Salary
Professionals that hold academic credentials that are lower than an MBA degree usually get mediocre earnings. Besides that, they are the ones who do all the donkey work in their workplaces while their counterparts swing around on executive office chairs.
Even when the demand for a salary increment, their statement usually lands on deaf years. This is because their employers know that they have not yet advanced their skills despite many years of experience in the same company.
But when you graduate with an MBA, you will obviously become the most sought after professional. Employers will be willing to pay top dollar just to have you on board.
#3 Offers Unlimited Opportunities
With other types of degrees, you can only utilize your skills by seeking employment. However, getting an MBA is a gateway to an unlimited number of opportunities that can earn you decent earnings.
Even if you are not hired by huge corporations such as Facebook and JP Morgan, you can still work as a private consultant for other companies.
In addition to that, you can become a university lecturer after completing executive mba vs mba. Moreover, you can also start your own company and enjoy the privileges of being the boss.
#4 The Classes are Flexible
The classes for an MBA degree are very flexible. You can opt to study full time or part-time. Full-time classes are ideal for students that don't have other engagements.
But if you have a busy work schedule, you are better of going for part-time lecturers. These classes normally take place in the evening after work or during weekends.
The good thing is that you can complete an advanced MBA in two academic years.