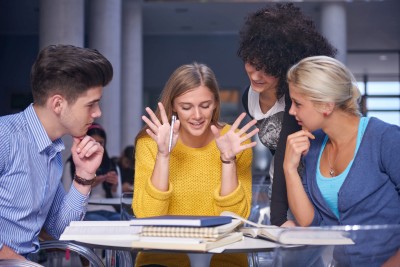 Studying abroad is not only fun and exciting, but it also gives you the opportunity to see life from a different perspective.
You will get the opportunity to make new friends, learn different practices from people in other countries, and maybe improve your employability.
So how do you prepare to ensure you make the most out of the opportunity you have to study abroad? Consider the following tips.
#1 Get to Know the Host City in Advance
One of the key mistakes international students make is traveling to a new country before taking the time to learn more about it. You shouldn't make this mistake for three key reasons – one, doing some research prior to your travel can make it easy for you to adjust to the new environment.
You will avoid issues of culture shock or feeling too left out; two – with prior research, you will know the things to explore once you get there; three – the research will keep you from doing things that may be offensive to people in the host city.
Thus, spend some time online and research things such as the culture, fun things to do, the language, foods, weather, sports and lifestyle among many others.
#2 Figure Out What You Need and Make Necessary Plans
Basically, you will need a place to stay, health insurance, and a student visa. You may also require some new clothes depending on the climate of your host town.
Other than that, you need to check the list of requirements by the university you will be attending.
#3 Have a Financial Plan
You need money to pay for tuition and living expenses. Unless you are on a full scholarship that caters for everything, you will need to have a solid plan on how you will pay for the two.
Also, when budgeting, remember you need some money for leisure and travel. Since college education is expensive, you can look into international student loans and scholarships for international students.
A scholarship can be full or partial – either way, it will help out with your tuition fees.
Loans and scholarships are available from a number of lenders such as MPower Financing. This is a corporation that offers loans to students studying in the USA and Canada.
They also offer DACA student loans. If you choose to apply for a student loan, go with a reputable lender who won't burden you with unreasonable payment rates and terms. Most importantly, think about the repayments before you apply.
#4 Set Your Study and Career Goals
With the excitement and so much to see and explore, one can easily lose sight of the key reason they are studying abroad. Having clearly defined goals with timelines can help in keeping you focused.
However, this doesn't mean that you should ignore all the wonderful opportunities you have for fun and leisure. You can study and have fun if you have a good time plan.
Once you get your school timetables, plan your free time so that you have enough time to study, rest, hang out with new friends, try out new activities and travel.
Are you looking to study abroad?