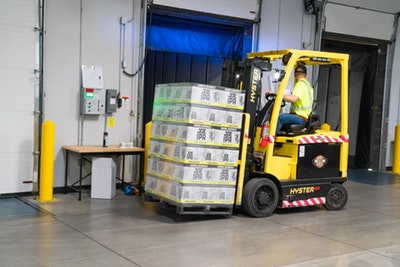 When opting to sell products online, technology has yet progressed to the point where printing a 3d copy of your item in the home of the customer or client is feasible. Perhaps one day.
This means that a delivery service is often the customary approach expected and understood, although sometimes offering a drop-off or collection service can also be worthwhile.
It's important to consider the use of worthwhile third-party logistics services to help you in this aim, but if you're a bigger company, or you wish to supply to a select area, or an item needs to be installed by a professional, or you'd rather keep everything proprietary, delivering your own items can be worthwhile.
But how can you ensure a reliable delivery service, while also taking into account the needs of your delivery drivers? Those are great questions to ask, and they can be asked time and time again because after all, you are only as good as your last successful delivery.
Thankfully, this is more than possible to achieve. We would recommend the following advice to this end:
Trust Your Drivers
It's important to trust your drivers to get around safely after you have hired them and trained them correctly.
Show them the basics of a good delivery service, give them the tools to lift heavy items, and allow them to tackle their route in a manner that makes sense to them, as too formulaic a road path can sometimes lead them into traffic.
With a Fleet Fuel card, refueling and using their credit to further supply their work can be catered to with accuracy and will take out the hassle of driving. This in itself can be very helpful to their work.
GPS Tracking
GPS tracking services can not only ensure that you know where your drivers are at all time, but to render assistance if they need it, and maybe even to make recipients aware of how far their delivery driver may be from them.
In this latter case, an alternate option such as a delivery window hour slot can be helpful in giving your customers more of a feeling of care and competency when relying on your services, as we all know there's nothing more frustrating than staying in all day to accept a package.
Reporting Systems
If there's an issue, it's important to curate a reporting system to keep everyone in the loop. Perhaps an item was damaged in transit and this has reflected in the experience of the customer.
An easy means of allowing them to flag this and book a return or replacement can save everyone hassle. Additionally, being able to rate the delivery service experienced by a customer, or perhaps even to allow staff to report issues with delivering to a certain property can be important.
Reporting issues ahead of time, such as a customer letting your driver know that he needs to be buzzed into the building, can also be important.
With this in mind, we hope you can ensure a reliable delivery service day after day.