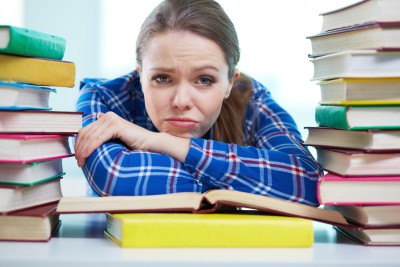 Many accounting professionals make their credentials known by taking an exam that certifies them as Certified Public Accountants, or CPAs.
A CPA has met certain personal and professional requirements in order to act as consultants on financial decisions. The exam is rigorous and requires several months of prep time, most successful test-takers even recommend processional exam prep services to ensure that you are successful.
In order to sit for the CPA exam, however, there are some requirements that you need to be aware of; these include citizenship, age, education, and experience.
Once all of the requirements are met, and the test is passed, a CPA can expect a successful career in the financial and business sectors.
#1 Citizenship
Even the Best Online CPA Exam Prep will let you know that you need to be a United States citizen in order to sit for the CPA exam.
This requirement is constant across all but four states. If you reside in Alabama, Louisiana, Hawaii, or North Carolina and are an international student or do not have citizenship in the United States you're in luck, it's not required in these states.
You will need to present your social security card for the exam, so there is not much getting around this requirement.
#2 Age
In order to sit for the CPA exam, you need to be at least 18 years of age. This is a steady rule across all 50 states, so, if you're wanting to become a CPA before you're an adult, you're going to have to wait.
This is because they are wanting to preserve the credibility of the certification. Though some minors may have gotten through the educational requirements, they will still need to wait until their eighteenth birthday.
#3 Education
Most states require a bachelors degree in order to sit for the CPA exam, however, some allow for about 120 college credits. These credits must be in business and finance.
This ensures that the candidate has a solid understanding of accounting before taking a test that would make them an authority.
In fact, in order to keep the CPA credential credible, some states are going above that requirement and now ask for at least 150 hours of college credit.
#4 Experience
There is no work experience required in order to sit for the CPA exam. This is actually a huge advantage. A CPA is held in high regard and being able to display your credentials so soon after college helps you to get ahead in the finance world.
The Certified Public Accountant exam is a rigorous and professional credential to add to your resume. Before taking the test, it is helpful to know the requirements. While the requirements vary by state, and it's important to check with your own state board, generally, the requirements are the same nationwide.
In most states, you will need to be a United States citizen to sit for the exam. You will also need to legally be an adult, over 18 years of age. Education is a huge requirement for the CPA exam. Because the CPA certification is so highly regarded, it makes sense that education is a priority.
No need to worry though, once the educational requirement has been reached, there is no experience necessary to become a CPA.
Are you looking to take your CPA exam soon?