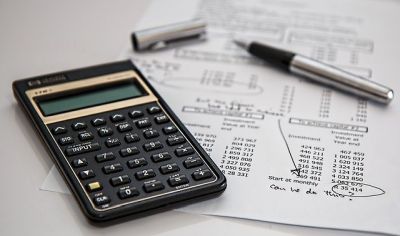 Success in any study program is the number one priority of every student. However, it is common to get distracted from your goal.
Accounting is such a field that explicitly demands both the theory and complete practice to perform better and confidently regularly.
Overall in the accounting world, you'll get a wide variety of job opportunities such as public accounting, corporate accounting, tax planning, and more. Whichever field you choose, implementing some valuable concepts and tools will help you obtain a great career.
If you want to know the ways to succeed as an accounting student and have a successful career in the field of accounting, follow the top tips along with understanding a few accounting tools outlined below.
Understand The Steps Leading to Your Career
Graduating from any degree program does not guarantee a better position in your field. However, education is a basic necessity of a career for everyone as it gives the knowledge all students and professionals need.
Moreover, many industries ask for further training, preparation, and even advanced education degrees to step into the field. For example, some companies want students to get a master's degree before reaching a higher professional level.
In contrast, Bachelor's or Associate's Degrees are enough for various accounting careers such as auditing clerk or bookkeeping jobs.
Graduates who wish to have a career in the accounting field must opt for a master of business administration in accounting. This degree will help them get a higher position with better-earning potential.
Moreover, students looking for a career in the accounting industry as a Certified Public Accountant (CPA) have to obtain further certification.
For every student after completing their studies this information would prove highly crucial, so you must understand what it takes to have the job you want.
Organization
Every student must have heard this multiple times, but they must implement it this time. Staying organized is a key to your success as a student. It is valid for all, but specifically for accounting majors.
Being organized can be as little as remembering your class supplies such as pencils and calculators to more critical practices like documenting important data on spreadsheets and saving your exam schedule in the planner.
All accounting students must juggle multiple data for various classes, so never get mixed up. Adopt better organization practices early on.
Manage Time Well
Time management is considered a deciding factor for various accounting students. Will the students complete their semester or not?
Will these students continue studying until the end of their degree, or not? Insufficient time management skills can cause students to feel overwhelmed and sometimes underproductive.
Unfortunately, some students give up in such situations. Instead of falling victim to that way of thinking, understand and learn to manage your time professionally from the very beginning.
If that indicates getting a planner, get a planner. While you're on it, make sure to set a date that works best for you as it's simpler than ever.
Network
Networking is a perfect way to understand more about your accounting field while building connections in that industry. The excellent news for every student is that many educational institutes hire professors who are already active in their particular field.
That indicates these accounting professors understand all ins and outs of that field and have excellent in-depth information about the accounting job market.
In addition to that, networking is now easier than ever. Many students have already initiated networking by understanding the professors and building professional relationships.
Tools For Accounting Students
Below are available some most valuable tools that every accounting student must use!
1. Educreation
A Whiteboard and screencasting app help you make short instructional videos, including audio, writing, and graphics. Educreations – a learning community platform is available only on iPad.
However, completed videos will sync to your online Educreations account, where you can watch them on any other device.
This app will let students see their handwriting take proper shape on the page while hearing your voice. Also, you can insert some pictures or charts into your videos and write in any notes on them.
Educreations videos will assist every student in preparing for their class much better and becoming more engaged and active than just reading any chapter. Students will then be up to speed when they enter their classroom and are prepared for more complicated work.
2. Audacity
Since almost every student now has a mobile phone, it makes sense that they can access any essential data from the teachers while they're on their go.
The app named Audacity will let you make a podcast-design recording that every student can listen to at their home or walking through their campus.
After recording through the microphone connected to the computer, you can easily use this app's editing features to remove the material or make any corrections.
3. Lucidchart
Lucidchart is a cloud-based diagramming software that will walk you through the making of professional-looking flowcharts.
It helps you to document and model any accounting system without much pain. Accounting students can use Lucidchart to share documents and work collaboratively, as the final product is synced among different users.
Conclusion
Accounting is a field that demands excellent skills, and every student pursuing this field must learn these skills to stand out from others.
Being an accounting student, you need to stay organized and know a different way to manage your time professionally. Use various accounting tools in your studies and implement them in your professional career to become more efficient.