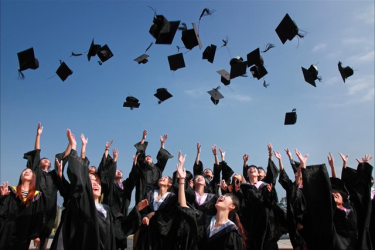 So, you've decided that you're going to head back to college and get a degree to help you reach your career goals.
That's awesome!
But, now you're faced with the issue of rising college tuition fees.
Whether you're taking your first bachelor's degree or returning to the classroom as a postgraduate, the idea of being lumbered with thousands of dollars of student debt for decades might be making you shiver.
Luckily, there are some ways to get around paying the full amount and avoid racking up hefty student debts.
How? Let's find out.
#1. Study Online
Whether you're hoping to take a bachelor's in nursing, an online masters in civil engineering or anything in between, studying online has become a popular alternative to taking a traditional on-campus program.
Once popular with mature students, postgrads, and busy moms and dads, online study is today used by a wide section of the student population.
Not only does studying online give you more flexibility to work at your own pace, travel when you like and hold down a full-time job at the same time, it will also likely save you money.
Most online programs are around a third cheaper than standard college degree tuition.
#2. Apply for Financial Aid
If you're in a position where you're going to find it very difficult to afford to go to college, then you may want to consider applying for financial aid.
Often, students who plan to work in an industry where there's currently a high demand for skilled graduates can get some financial assistance with their studies based on that alone.
Or, if you are a single parent, living on a low income, or currently surviving on welfare and want to gain a college degree to improve your living situation, you may be awarded some financial help.
Even if none of these situations apply to you, it's always worth checking to make sure that you're not missing out.
One other option to consider is to see if you qualify for a loan forgiveness program.  If you are a student who works in public services you may be able to offset some of the cost this way.  Here a free to you can use to see if you qualify for student loan forgiveness.
#3. Ask Your Employer to Invest
Many students ask their employers to invest in their future education. In many cases, bosses are happy to invest in an employee's online MCE degree if it means that the individual is likely to bring in more profit in the future.
But, be careful – if you work for a small company with a tight budget, it will probably be more difficult to convince your boss to open their wallet. So, you'll need to prepare a good pitch.
#4. Crowdfunding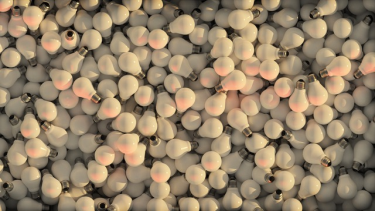 Crowdfunding for your college education may seem a little unorthodox, but it's working for many students around the world.
Setting up a crowdfunding page and posting it on social media is a good way to ask your family and friends if they'd be able to spare a few dollars towards your education.
In addition, you could even consider a human capital contract. This is a business investment, but in this instance, the investment is in you. In return for funding towards your education, you will pledge to pay a percentage of your earnings for a set period back to the investors.
Would you consider any of these ways to drive down your future student debt? We'd love to hear from you in the comments.