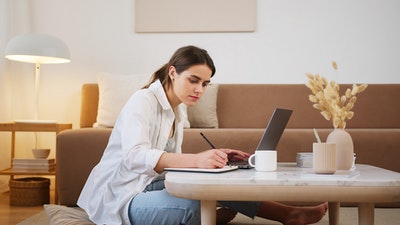 We all know that an MBA degree is a serious matter, and pursuing such an endeavor takes a lot of determination, patience, efficiency, and organization.
To manage your time becomes quite challenging since you have to work and study all at the same time.
Today, we are going to discuss various tips and tricks on how you can manage your time efficiently while taking on an MBA degree program.
#1 Know Your Priorities
This is one of the critical things that would help you a lot, for sure. To have your priorities listed would save you not only sweet and precious time but would also allow you to manage other things as you work on them.
Another good plus is that this also allows you to give yourself enough time to finish particular work before the deadline. Now while this is a necessary step, you should not put too much stress on this as it may lead to poor time management.
#2 Think About Deadlines
As someone aiming for an MBA degree, deadlines are one of those things that you cannot always negotiate.
Considering critical dates for assessments, exams, tasks, and other submissions allow you to plan for each and every one of them.
Not being able to manage your deadlines ends in the possibility of you failing your course entirely.
#3 Be Committed
When you commit yourself to time management, you might be surprised by what you can achieve in a given amount of time. Tasks are done with precision, dates for certain things are monitored more effectively, and you still have time for yourself, all thanks to your commitment.
Being able to accomplish all of this would make you already feel like a professional, wouldn't you agree?
#4 Go Modern
Time goes fast in today's world, and there are more efficient ways to make one's work more quickly, thanks to ever-changing technology all around us. At the same time, technology is one of the most significant factors in making things faster.
Anything and everything is now made more accessible and possible. Social media sites and online studying platforms are only some of the many tools to help you with your degree, and you can employ them in such a manner that allows you to get all your tasks done quickly, so they do not consume too much of your day.
#5 Be Realistic
There is absolutely nothing wrong with being honest with yourself and taking a breather or two as you try and manage your time. In fact, this could be one of the best things to consider as you go on with your daily routine.
You can only do so much in 24 hours. Being unrealistic with plans usually doesn't end pretty well – you'll start to panic, and the pressure would sink in. Don't overcommit – sit down, take a break, and enjoy a cup of coffee.
Final Thoughts
Managing your time efficiently is no easy feat, but it is not impossible at all. Simply remember to take a break and assess what has to be done as you climb that MBA degree program ladder. True, there are going to be obstacles and hindrances along the way, but these are merely speedbumps you have to get over on the way to getting your MBA.
We are positive that you may have some tips and tricks up your sleeve which has not been discussed in today's article, and sharing them with your fellow MBA student friends could be an excellent way for you to learn even more tips.
Keep all of these in mind, and that MBA is as good as yours.