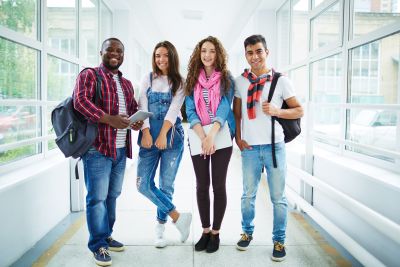 In the modern economy, having a college degree is more essential than ever; individuals with degrees at any level are substantially less likely to be unemployed and make more money than those at lower levels of education.
And in the wake of the coronavirus pandemic, many people are reconsidering their careers, and the standard education system has been majorly disrupted. Online colleges, however, have not been as impacted, and with the increased amount of time at home that many people have now, this may be a surprisingly good opportunity to look into acquiring a new degree and changing the path of your future.
When it comes to picking up a degree, business degrees are one of the best choices for studying online and open up the most career options. But what sort of things do you need to consider before pursuing an online degree, and what are the best ways to approach one?
Here are a few tips to get your quest for education started on the right foot.
Online Degrees of the Past
In the past, online degrees have had a negative reputation, with one common belief being that they were less effective and provided lower quality education than traditional institutions of higher learning. However, as technology has developed over the past two decades, this stigma has all but vanished from those in the know.
With online learning platforms, streaming video chats, and interactive testing systems, distance learning has made leaps forward, to the point where it can sometimes be more advantageous than attending class in person. Conventional colleges have also moved into the realm of online degrees, with prestigious institutions offering programs to students across the country.
Indeed, many colleges have had to transition their in-person classes online this year and were only able to do so because of the existing online learning infrastructure that they'd previously set up.
This transition serves as evidence that colleges believe they're able to provide an education that's just as good, regardless of physical proximity.
The Difference Between Schools
Still, there are differences in the quality of education from school to school, so it's important to consider carefully whether any given online program is going to meet your needs.
There are a few things you can look for to find the best online schools: investigate the professors teaching courses and their qualifications, as well as reviews and opinions from current and former students to get an idea as to whether this school will be a good fit for you.
In particular, looking at business programs, the specialties offered (such as accounting, finance, marketing, etc.) and knowing which of those specialties you'd prefer can help to find the right school. You may also want to consider a college that's reasonably close to you, which can allow for the option of in-person classes later, should you change your mind.
Flexibility With Schools
One of the main benefits of online degrees is their flexibility, and that may be why you're considering earning one. Most online degree programs allow students to take as little as one class per semester, so you can tailor the speed to match your free time.
This is one reason that business degrees fit so well with the online study—because so many different topics are studied, you won't have to worry much about prerequisite or co-requisite courses, and each class becomes a self-contained lesson on its own.
Online classes may also be either synchronous (everyone tunes in for the lecture at the same time), or asynchronous (pre-recorded lectures and classes which can be listened to at any time), which allows for an even greater degree of flexibility to work around schedules.
Having pre-recorded lectures can also enable schools to share lectures from well-known and successful businessmen, providing insight into a side of business few normally get to see. Even networking, often considered one of the most valuable parts of attending a business school outside of the degree itself, isn't necessarily disrupted by online education.
Students can still typically get in touch with their classmates, get to know them, and coordinate study groups, as well as communicate directly with professors as needed and build up a relationship there.
It's a Big Decision
Earning an online business degree can be a good move for your career, but it's still a big decision that must be approached with care. Your online degree can be every bit as good as a traditional format, but you'll still need to do your research when selecting an online business school, just as you would for the brick and mortar variety.
Take advantage of the flexibility that online learning offers by taking courses on your own schedule and network with your fellow students across the country. Most importantly, to succeed in the online study requires a self-motivated, hard-working student, someone who can keep on task without a teacher standing over their shoulder.
If that sounds like you, consider an online business degree program because it could just be the key to revolutionizing your career.