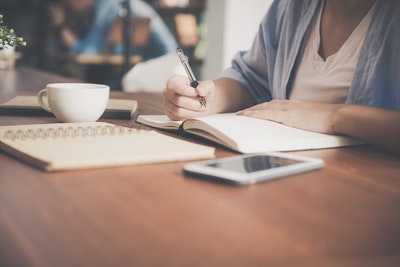 Businesses on wheels are a growing trend in many industries, including food, hospitality, beauty, fitness, and technology. These mobile businesses are not only convenient for consumers but also cost-efficient to set up and run thanks to their low start-up costs, helping business owners find financial freedom.
Moreover, mobile business owners do not need as many resources as a physical retail store owner. All they require is their skill, along with the necessary legal paperwork. However, mobile businesses also come with their own set of challenges which should be kept in mind if you are to keep costs to a minimum.
If you run a mobile business, read on for 9 tips to keeping costs and expenses to a minimum.
1. Go for Smart Pricing
Pricing strategies for a mobile business should be dynamic and account for your costs and expenses in order to ensure a proper profit margin. For instance, if you own a burger truck and you calculate that you can make a greater profit from selling chicken burgers you should increase the chicken-based dishes on your menu.
This way, you save expenses on unnecessarily costly ingredients.
When you're conducting your market analysis, make sure to study the pricing of your competitors' products and services. This way, you can set appropriate prices that consider the market as well as your profit margins.
2. Use Resources Efficiently
Whether you are a makeup artist or a mathematics tutor, you need certain resources to offer your services. In order to manage your expenses, never waste resources. Your primary goal should be to use all resources to their maximum potential.
For example, as a nail technician, you should use all your nail accessories, sheets, glue, and paints until they need replacement.
3. Don't Include Unnecessary Services
Expanding your business to include new services can be profitable if you do it in the right way. However, it can be a costly drain on your time and energy if you try to include too many services that do not make sense.
Sell only what you can manage. If you're spending hours trying to learn new methods of teaching as a tutor, you are consuming data and wasting precious time. Instead, if existing techniques or services are giving you the revenue you're looking for, there is no need to introduce fresh ones.
4. Source Locally
Buying local products helps to cut costs, especially during these uncertain global times.
If you're a makeup artist, it will be highly cost-efficient for you to use local makeup brands for basic makeup. Foreign brands are costly, take tons of time to ship, and shipping costs can also be expensive.
5. Conduct Thorough Market Analysis
Whether you own a food truck, computer repairs, or some other kind of mobile business, you need to understand your business' market potential. Simply put, you should know what sells for how much and be up to date with the latest customer trends and preferences.
For example, vegan or health food trucks and cruelty-free makeup are in high demand at the moment thanks to increasing consumer demand for ethical products.
6. Prevent Unnecessary Expenses
Unnecessary expenses can cause your monthly budget to shoot up unnecessarily, so should be carefully controlled. For example, if you sell products at a farmer's market, don't simply buy produce in bulk because of discounted rates. If you are unable to sell them, they will perish, and your money will be wasted.
It is also important to look around for the most cost-effective suppliers and service providers: keep on top of the latest technology, such as Beepaid for payment processing, which can save you significantly on processing fees.
Finally, the best way to prevent excess expenses is to keep track of all transactions. This helps you become aware of your spending habits and keeps you in check in to avoid spending too much.
7. Keep Legal Matters under Control
Breaking laws or regulations can be costly in terms of fines, taxes, and more. The best way to avoid such troubles is to be across commercial legalities involved in running a mobile business.
If you fail to pay taxes or flout licensing rules, your business may even be shut down permanently. If not, you may be liable to pay heavy fines that will eat into your profits.
8. Don't Go On A Hiring Spree
Never hire more people than you need. Extra staff means additional resources and extra expenses.
It is better to hire the minimum amount of people necessary to do the job when your business is in the growth stage. As you expand, you can consider hiring more people.
9. Follow Standard Procedures
Changing procedures frequently can disturb your payment and expenditure cycles, and may cause expenses to blow up out of control. For instance, assume that you are running a fast food truck.
If you keep changing recipes, you will also use different ingredients as well as varying quantities of those ingredients. These constant alterations will hamper your cost-effectiveness.
Summing Up
Even though you can launch your own mobile business with minimal startup costs even at a young age, if you want to keep running your business in a cost-effective way it is important to follow the tips and tricks mentioned above.