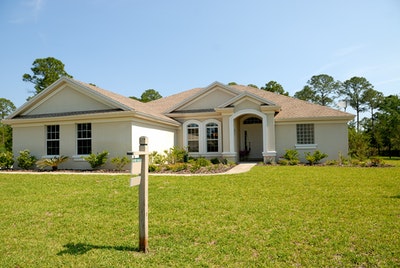 So you have decided to buy a house, and you want to know the features and factors to look for when it comes to real estate.
You have come to the right place! Even if you have a dream house, as most people do, there are still many things to consider before looking for a house.
We have listed the most important things to consider before making an investment.
#1 Location
Ryan Fitzgerald, a realtor, says that the three most important factors when buying a home are location, location, location. Many who have already invested in real estate would agree with this.
A location can directly affect the quality of your life. That is the reason we spend time analyzing the location before making a decision. You may want to go to a house that is just walking distance to your workplace. In other words, no matter how beautiful the house is, if the location is undesirable, it may not be an ideal option for you.
What makes a location desirable? First, check out its amenities and accessibility. Look for guides that provide consumers with ideas and insights when it comes to buying a house that includes finances, location, and lifestyles. It's a great way for future homeowners like you to get some tips and advice.
#2 Neighborhood
Apparently, people who are looking for a house to buys should consider the old saying that goes, "Buy the worst house on the best street or in the best neighborhood."
A neighborhood refers to a community where people live and interact with each other. And the people surrounding us have the power to uplift or bring us down. So check out the type of people who live in the area, as well as the crime rate to ensure your family's safety at all times. You might also want to check if they have 24-hour CCTV cameras and an organization of homeowners.
The cleanliness and maintenance of the area are also other important factors. Ensure that the environment is well-maintained and organized.
#3 Facilities
These are also important things to consider in terms of buying a house. After all, they are the ones that make our lives more convenient and easier.
You may want to assess if the house is just walking distance to local facilities such as schools, grocery stores, and hospitals so that traveling won't be a problem in case of an emergency. Also, if you have children, it will be less of a hassle for them if the school is just close by, as it means spending less time on the road. If the house is too far away, check out the other options.
#4 Connectivity
At the end of the day, having a home that is accessible eliminates the barrier that prohibits you from easy access to jobs, offices, and other amenities. That's what good connectivity means. It simply means being close to landmarks, transportation, highways, and business centers.
These are the common factors that future homeowners look for. That is the reason good connectivity increases the value of a property.
People nowadays want to avoid the hassle of traveling due to pollution, heavy traffic, and overcrowding. Being able to commute from one place to another without too much fuss is a great relief.
#5 Water and Power Supply
When buying a house, it is important to check out if the place has no frequent power and water interruptions to save yourself the frustration. You wouldn't want to deal with a loss of water and power supply that much.
Well, electricity and water remain the essential needs in business and residential areas-the economy in general. We need the energy to run just about anything such as computers, cell phones, stoves, lights, and other appliances. While we need water to stay healthy and hydrated. So choose a house with stable water and power supply.
#6 Property Condition
On TV, house renovation might look easy and enjoyable, but in reality, they are nothing but. The property is in good condition if it's move-in ready and has no major renovation demands. If ever you discover a minor defect, you will have the chance to repair only when you take time to examine the house.
So, there you go, do not skip the property assessment part before buying one to avoid stress. After all, it is a huge investment and part of your long-term plan.
Making a real estate investment is a big step. So it's important not to rush in making a decision. Talk to experts, if necessary, who can give you valuable advice and insights into real estate plans.