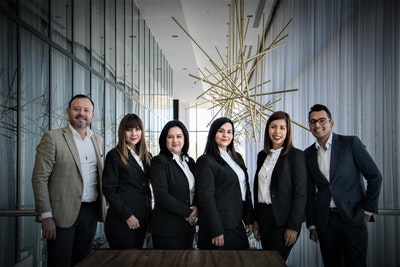 Business organizations only have one thing in mind, and that is growth. Strategies may vary from one enterprise to another, but the goal has always been the same. After all, success can only be attained if a business is continuously provided with opportunities to expand.
Acquiring these opportunities involves a great deal of effort, and much of this effort comes from the individuals that make up your team. If they lag behind expected outcomes, then the organization slows down as well. It is for this reason that companies are finding ways to increase the productivity of their employees.
To stay competitive and on-track towards your business's goals, you will have to adopt strategies that will surely produce the best results.
Here is a plan that would certainly satiate your thirst for growth.
Step 1: Assess your gains and losses
The first thing you will have to do is to examine your team's performance during the last period. Improving your team's productivity should always start with knowing your recent accomplishments and determining whether your team can do a lot better in the next period.
Moreover, taking time to assess your hits and misses can guide you towards creating a better strategy to enhance the quantity and quality of work.
Step 2: Talk to your team
It is crucial to think of your workforce as a vital component of the business. After all, your employees are the ones who are turning raw resources into opportunities for growth.
Prioritizing their needs can help a lot in improving their performance, so it is always best to reach out to them. More importantly, you should be able to hear out their concerns and involve them in the decision-making process.
If anything, these concerns are, in one way or another, affecting the overall performance of your business, and it is imperative to help out in addressing them.
Step 3: Impart new skills
As much as you want your business to grow, you should also strive to improve your employees' current skill sets and reinforce their motivation.
This would mean teaching them productivity-boosting techniques as well as other nifty tricks that can ease complex tasks. From time management to the proper use of the COUNTIF function in spreadsheets, these bits of information can help your employees do a good job of helping your company to succeed.
Step 4: Motivate
Once your team is primed for the long road ahead, you should find a way to keep your employees constantly motivated throughout the journey.
Now, anyone can say that being able to motivate a group requires strong leadership skills. But more often than not, motivation can also stem from empathizing with each member of the group.
Appreciation in the form of incentives can make your team realize that they are always an important part of the enterprise. Valuing your team means valuing your company since it can't go anywhere without a strong workforce.
Applying these steps can inspire your employees to do more, or even go beyond for the sake of the enterprise. It is all a matter of making them realize their worth to the company's success as well as their own.
What are you doing to increase productivity with your employees?