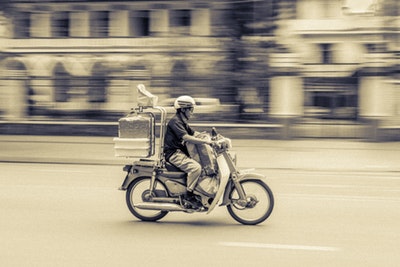 Thanks to advancements in technology, the logistics industry has seen vast improvements. This has resulted in faster turnaround, providing customers and businesses alike with a wider selection of delivery options, including express, next and same-day options.
However, none of this would have been possible without tracking. Developments in this area have allowed for accurate, up-to-date information at every stage of the process.
Here are some of the advancements that have taken place in tracking, as well as the ways they have improved parcel delivery.
Estimates
Until recently, when it came to the day of delivery, a customer would be expected to be available during a 12-hour window. Delivery could take place at a point during this period, leaving the recipient playing the waiting game.
Now, with more accurate estimates – some couriers now provide a 1-hour delivery slot – it has eliminated this issue.
Rearrange
Similarly, accurate tracking information has made rearranging parcel delivery a simpler process. Previously, if a parcel had been missed, the only option would be to rearrange delivery or collect, using the card posted through the door.
Now, many logistics companies send a text message, alerting customers that their parcel will soon be out for delivery. This also provides the option to postpone or rearrange, providing customers with a more convenient solution and saving couriers time.
GPS
Many companies, including industry leaders like TNT, have incorporated GPS tracking as part of their delivery service. This allows a customer to follow the progress of their delivery in real time.
It provides customers with information about how many parcels are to be delivered ahead of theirs, an approximate delivery time, as well as information about the driver and their current whereabouts.
Automation
Although customers have been able to track their parcels for some time, until recently, this has involved going onto a courier's website and entering tracking information.
Thanks to technology, this has changed. With automated emails at every stage, from ordering packing and shipping to delivery notifications, customers are constantly informed.
Blockchain
Providing the ability to accurately record information and ensuring transparency at each part of the logistics process, blockchain technology is beginning to be utilized by logistics firms.
This ledger system contains every detail about the journey of a parcel and as such, could further revolutionize the delivery industry, providing clearer tracking information and thus, benefiting both logistics businesses and their customers.
Technology has greatly improved parcel deliveries by providing opportunities for improvement within the logistics industry. These changes continue and with the rise of blockchain, an increase in automation, and the possibility of AI, this is an exciting time for parcel delivery.