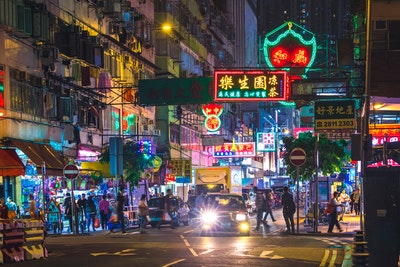 Strategically positioned in the heart of Asia, Hong Kong has become a revered financial and business hub.
According to the World Bank, Hong Kong is among the freest economies on the globe, and one of the best places to open a business.
It is because of this that almost every big brand you know of today, from Barclays Bank to MacDonald's, has some presence in this Special Administrative Region of China.
So, if you are thinking of growing your company offshore, it is advisable to follow other top brands' steps and incorporate them in Hong Kong.
Here are additional benefits that you will get by registering a company in Hong Kong.
It is a Good Entry Point into the Far East
The primary benefit of going to Hong Kong is that it is strategically positioned in the heart of Asia, making it a perfect entry point into the region.
For example, most investors consider Hong Kong as the main gateway to Mainland China. Being one of the Special Administrative Regions of China, it will be easier to access the huge Chinese market.
Over the years, Hong Kong has developed a trustworthy environment for western investors. Therefore, most companies targeting to grow rapidly into the rest of the ASIAN countries find Hong Kong as a perfect entry point.
So, you too should incorporate your company in Hong Kong to catapult it to greatness.
Hong Kong is one of the Globe's Freest Economies
The Hong Kong administration is anchored on the principles of free trade, free markets, and free businesses. This is why there are no restrictions on foreign ownership and inward/ outward capital movement.
Because it does not have a lot of landmass for agriculture or minerals, the Hong Kong administration adopted an economic model that involves supporting businesses as the primary source of revenue.
Other factors that show Hong Kong is a business-friendly jurisdiction include:
A robust legal system.
Strict anticorruption regime.
Sizeable foreign exchange reserve.
Hassle-Free Business Setup
Another notable advantage of Hong Kong is that business registration is pretty straightforward. In most jurisdictions, registering a company is complex, and can take months, but it is different in Hong Kong.
The process of company registration, including the required documents, name search, and how to apply are all outlined in the Companies Ordinance.
The lovely thing about doing business in Hong Kong is that you can register without traveling there. All that you need is to identify a good company registration agency to help you with the process.
Because agencies are run by experts in company registration, you will be assisted to professionally prepare all documents and submit them to the registry. An agency can also do the following:
Serve as the company secretary or help you to recruit one.
Act as your registered address in Hong Kong.
Help you draw good strategies for entry and success in the Hong Kong market.
If you want your business to grow rapidly, it is important to consider a high-potential jurisdiction such as Hong Kong because it is a known business hub.
Like other top brands that have been there, you will be using a tested and proven route to help your business become successful. Make sure to work with a good agency to help you with both registration and developing strategies for success.