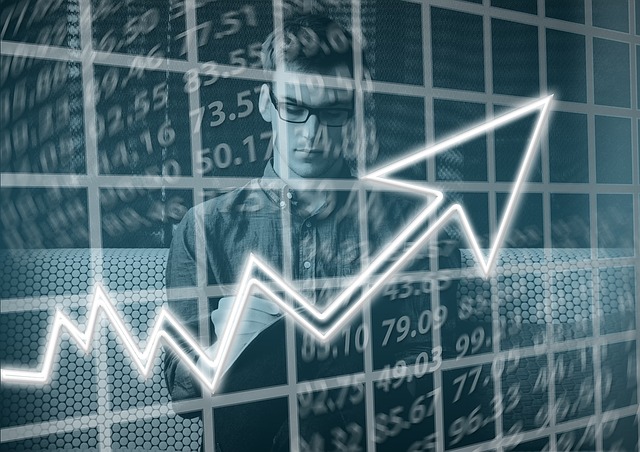 As a business owner, you should always be looking for ways to progress and move forward. Here are some suggestions for you to try…
#1 Make sure your website is responsive
For those who are unaware, responsive web design involves creating a website that can be viewed optimally across all devices, from desktops to mobile phones, ensuring the best possible user experience.
There are three main components that must come together to create a responsive web design. We are going to take a look at them in further detail. These are as follows: fluid layouts, responsive images, and media queries.
Making a website responsive is not an easy process. It requires advanced CSS and HTML skills, which is why it is important to hire professionals who are experienced in web design.
Firstly, they will be switching your website to fluid widths from fixed widths. This means that the web page can contract and expand based on the device that it is being viewed on. All the widths are converted to percentages to make this possible. The second step is to ensure that all images are responsive.
This is not only important for the attractiveness of your website, but also for its speed and search engine friendliness. A responsive image will shrink and grow depending on the browser that is being used. A large image on a small device will take a longer time to load, which may harm your conversion rates.
Finally, media queries are needed, as they enable you to implement rules that are device-specific for showing, moving, growing or hiding content, ensuring an enhanced user experience.
#2 Invest in travel manager software
Nowadays, most businesses are handling their activities on a global basis. Companies are flying their employees all over the world to go to major events, oversee international offices, meet prospective clients, and more.
Therefore, travel is becoming a crucial area of consideration and a major expense for most companies in the present day. However, you can ensure your business's travel is handled as efficiently as possible by purchasing travel management software. Read on to discover the benefits associated with doing so…
There is only one place to start and this is with the cost savings you will make by using this type of software. You will find all of the best deals. This is in relation to everything from airfare deals, to car rental prices, to accommodation, and much, much more.
Most travel management companies have secured their own unique prices, and thus it will not be possible for you to find such deals by merely searching on the Internet and alike. Moreover, by using this type of software you can easily consider your costs as a whole. Take flights for your example.
You will be able to determine how much it costs for the ticket, the baggage, the transport to the airport, and so on and so forth. You can then compare it with other options to ensure you get the cheapest deal on the whole. This is the only way to be certain you are operating as cost efficiently as possible.
Not only will you increase cost efficiency, but also you will improve the general efficiency of arranging your travel. You will find it a lot easier and quicker to make your travel plans. Everything will be sorted via the use of one easy and simple interface. You can book everything you need to and plan out an itinerary.
You will be able to refer to this whenever required. If you do not use travel manager software, you will have to spend hours online searching for the best offers. You will have to ring an array of companies. Moreover, everything from booking conference rooms to hiring a car, to booking accommodation, will have to be handled separately via an array of different businesses. This can lead to a lot of problems and confusion.
In addition to the points that have already been mentioned, you will also benefit from 24-hour support. The best travel management companies are filled to the brim with useful information for businesses to use. This covers everything from the exchange rates to the weather, to directions.
Moreover, if you have any troubles whilst abroad, it is likely that there will be a support number or a contact address for you to get in touch with. Thus, there will be a professional available to help and guarantee the problem is solved.
On a final note, it is important to recognize that the best travel management software solutions present you with various ways of reducing your carbon footprint.
It goes without saying that it is extremely important to be as environmentally friendly as possible in the current day and age. These companies present you with the most environmentally friendly travel routes so that you act as responsible as possible.
#3 Outsource wisely
Outsourcing is something more and more businesses are embracing today. However, you need to make sure that you do so with care. Take the time to assess what is actually going to benefit your business.
You need to outsource services that aren't core activities, for example, reach out to a bookkeeping firm to handle all of your finances. Bookkeeping is a necessity yet it is also very time consuming and does not boost your bottom line, which is why it is a good thing to outsource.
So there you have it: three improvements you should think about making in order to boost your business today!