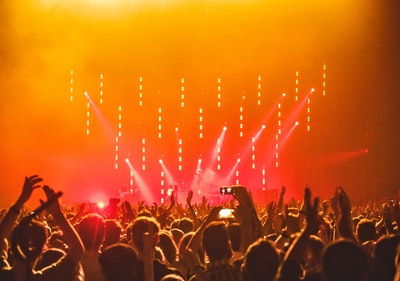 If you're hosting an event, one way to draw attention to it is to hire a celebrity host.
This is an effective marketing technique and is sure to boost sales of tickets and attention to the event.
Having said that, hiring a famous person may seem like a challenging and stressful pursuit.
Fear no more. Here are some excellent tips for hiring celebrity hosts for your big event.
1. Make Sure they Fit the Event
Events vary in style and size. You might be throwing a going-away shindig for your corporate boss, or scheduling a line-up of killer bands for a local music festival.
You may be organizing a charity reading, or a marathon to benefit your most beloved cause. No matter the event type, you want to make sure that the celebrity fits. If you're looking to raise money for climate change, consider a celebrity who is passionate about the cause.
If you're going to throw a wild rock 'n' roll party, consider someone adjacent or within the music world. If you're looking for a host that you can hire through a site, consider specialguestapps.com and wonderful people like cherie johnson.
2. Have a Contract
A written, witnessed, and signed contractual agreement is essential for the attendance and participation of a celebrity guest at your event.
Verbal contracts will not do, and wouldn't be acceptable to someone of that caliber anyway. Stipulations regarding lodging, payment, security, and more must be lined out in full before you can be assured of their participation.
Having a written contract protects you both, provided something goes wrong, or if someone needs to refer back to writing regarding what is expected of them.
3. Be Sure to Arrange Accommodations
One of the kindest, but more importantly, most professional things you can do for a special guest is to provide them with more-than-adequate accommodations for participating.
Be sure to factor this into the budget and to ask the person's representative about any special accommodations or requests. It's best to know these things in the negotiation phase, in the event that your budget can't fulfill their needs.
4. Security
Providing security is critical to the participation of a celebrity guest at any event. Very famous celebrities have their own security guards, and the uber-famous have entire security teams that may even sweep event sites before allowing them to enter.
Lesser-known celebrities and public figures, however, may request that someone be assigned as security during their stay and participation. This is a reasonable request and should be considered when drawing up a budget for hiring a special guest.
5. Promotion
There's no point in hiring a celebrity if you're not going to market their presence at the event in order to bring up interest and increase ticket sales.
Remember to include a marketing/promotional/advertising line in your budget to make room for the promotional materials that will accompany the hiring of your celebrity guest or guests.
Booking talent for a live event can seem like a daunting task but preparing ahead of time, goes from a daunting process to a clear one.