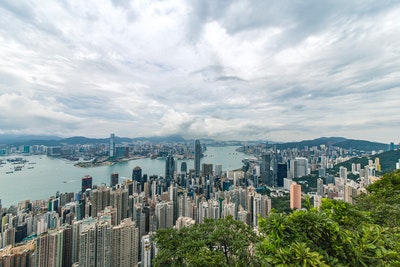 Are you an entrepreneur who feels it is time to take your business global? One of the most important things is selecting the right jurisdiction. Some of the attributes to look for when looking for a potential offshore location are:
A large market for your products.
Huge potential for expansion into the regional and international markets.
Well-developed infrastructure.
Straightforward tax regime.
One jurisdiction that ticks right in all the above considerations is China. The country has adopted an aggressive pro-business policy, which includes opening up some of the areas that were otherwise forbidden to foreigners.
It is because of these efforts that China has emerged as one of the leading manufacturing hubs globally.
You too can take advantage of this high-potential business hub to catapult your company to success, but first, you need to follow the right procedure for company registration in China.
Keep reading to understand the three main things you need to get right when registering a business in China.
The Right Company Formation
Before registering a company in China, it is paramount to ensure you get the right formation. There are three main types of company formations that you can select:
Wholly Foreign-Owned Enterprises (WFOE): As the name suggests, this type of business is 100% owned by foreigners. This means that you are fully in control of the company operations, including decisions on who to hire and product development.
Representative Office (RO): A representative office is one of the easiest types of companies to open in China. However, it comes with a lot of limitations because you cannot engage in profitable operations.
Joint Venture (JV): This is a partnership that you form with local Chinese to create the company of choice. Unlike a WFOE where you can independently make all the decisions, a JV requires you to first consult your partner.
Business Capital
When opening a business, it is paramount to ensure you have ample capital to support it until it becomes self-sustaining.
Even if you have a very good business idea but lack ample capital, the chances of failure are very high. Even before starting the process of company incorporation in China, take your time to get the required resources to run the company.
In most cases, investors are encouraged to have ample resources to support their business in China for a period of one year.
While this consideration is true, we suggest that you also develop multiple channels for raising cash to cater to possible financial shortfalls both in the short and long-term.
Following the Right Procedure for Company Registration
When the time to register your company in China finally comes, it is prudent to ensure you follow the right procedure.
The goal is ensuring you get it right by correctly preparing all the documents required for business registration. Some of these documents include the articles of association, registered capital, the managerial structure, and a feasibility study.
Notably, most people find the process very complicated, not just because of the long list of documents, but also because it entails dealing with multiple offices. The best way to get it right when it comes to company registration is by working with a company registration agency.
Because agencies are run by professionals, preparing the required documents will be pretty easy. Furthermore, the agency can help you to craft business strategies for success, especially when entering the Chinese market.
China is one of the high-potential investment destinations, but it is prudent to ensure you get everything right, especially during company registration.
Remember to also study the targeted niche well and only develop products that will deliver value to the targeted clients. Furthermore, you should work with experts, especially those who understand the Chinese market well.