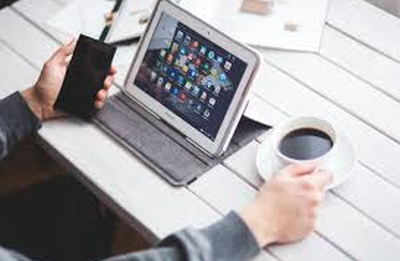 Many people make money from their website, whether it's used as part of a fully-fledged business, or a side-hustle, such as running a blog with advertising or subscription revenue.
Still, to make as much money as possible, the visitor experience is paramount. There may be issues within your website that are costing you both money and visitors, and we will look at some of them here.
If any of the following apply to your situation, do all you can to remedy the problem and get your website (and finances) back on track as soon as you can.
Issue #1: Your website isn't designed for SEO
SEO, or search engine optimization (for those who are sick of jargon) is the art of securing your website at the top of search engine rankings.
This is something you really need to get to grips with, as you won't get as many views without it. And of course, if you aren't attracting visitors, you are also restricting your income stream.
For more on designing a website for SEO, you owe it to yourself to read our previous article here at stumbleforward.com, as it goes into more detail on what needs to be included on your site, with tips on increasing your web traffic.
Better to be on page number 1 than page number 100 right? Exactly, so make Google your best friend, and redesign your site to increase its search engine potential.
Issue #2: Your website is unattractive
Your slapdash efforts with a free website builder just won't cut it! You need to take care, treating your website with love and attention, producing something that your visitors will return to time and again.
This includes the use of eye-catching colors, incorporating easy-to-read fonts, and enhancing your space with high-res photos and videos.
If you don't have the time or ability to create something that both looks and feels good, hires www.ignitedigital.com. A professionally created website from a web-design company will enhance the user experience, and it will give it a step up above all the cookie-cutter websites that clutter up the internet.
Issue #3: You have added too many unnecessary features
You don't have to use every app, call-to-action button, or website feature at your disposal. Clutter your screen with them, and you will both slow up your page loading and overwhelm your visitors.
There are also those features that are guaranteed to annoy people coming to your site, causing them to hit the close button faster than you can say 'Buy now.'
From annoying pop-up ads to generic stock photos, this article at news.humanele.com lets you know exactly what website features are guaranteed to drive your visitors wild…with fury!
Issue #4: Your website is slow to load
Often confused with a slow internet connection, quite often it is the website in question that is to blame. Considering that many people have other websites at their disposal at a click of a button, they won't have the patience to sit for a short time waiting for your website to load its pages.
Time is money, and you are wasting both if your website isn't up to scratch, so you will need to determine the problem. As mentioned, it may be because you have too many popups and web features that are slowing down your pages. Or you may be using a web hosting company that is sharing its servers with other users.
For other issues, check out the article at www.bitcatcha.com and consider using a dedicated web design company to help you figure out the problem.
Issue #5: Your website hasn't been optimized for mobile
Gone are the days when your site visitors will only be using their laptops and home computers to view your website.
Like the devices they use, your visitors are smart, and they will now be surfing the internet with tablets and smartphones.
In fact, it has been revealed that around 30% of internet users surf the net using a mobile device, so you are losing out on a lot of potential paying visitors if you disregard this demographic.
To accommodate these smaller screens, you need to optimize your website; otherwise, your pages won't load correctly, or in some cases, not load at all.
There are optimization tools available online, or as we have repeatedly said here, use a web design company to improve your website's usability, across a range of devices.
Issue #6: You aren't updating your website regularly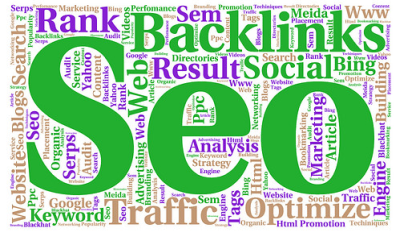 There may have been a time when you had a lot of visitors stopping by, but if numbers have dropped off, it may be because of your inactivity.
If you don't update your website on a regular basis, your visitors may come to the conclusion that you no longer exist. So, you do need to get to work and make a concerted effort to give your visitors a good reason to check in now and again.
The best way of doing this is to write a blog (or hire a freelancer on your behalf), giving your visitors an update on your personal or professional life, depending on what you use your website for. Give your site a facelift once in a while too, with fresh colour schemes, new photographs, and special offers (if you are running a business).
Then send out reminders, through social media or email marketing, and let people know that your website has been updated.
Issue #7: Your website isn't secure
We are living in an age when cybercrime is on the rise, and your visitors know it. While hackers aren't lurking in every shadow, you still need to put your mind (and your visitors) at ease by making sure your website is secure.
This is especially important if you operate an e-commerce website. For more detailed information, head over to www.creativebloq.com for practical advice in securing your website, and download firewall and anti-virus software from trusted services.
Finally
It takes time to produce a good-looking, functional, and reliable website, but the effort is worth it. You will see a rise in visitors, as well as a rise in your bank balance if you use your site as a way to generate income.