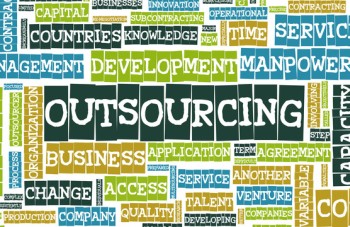 In last weeks episode I talked about why starting a blog is a great way to generate extra revenue and improve your finances but this weeks episode I thought I would take things a step further and talk about something a bit more advanced that has really helped me out over the last few years, outsourcing.
For a long time I wanted to outsource stuff and I really had no idea of how to do it, I did some research and joined a course that gave me all the basics to show me exactly how to do it.
Now this doesn't mean you need to go out and hire a VA (virtual assistant) but rather at the very minimum to have someone who can help you out with smaller projects that you can't or don't want to do.
In fact in early 2012 I hired a writer for 6 months so I could learn things like outsourcing and use that new information to improve my business while my writer could keep things moving along for me.
The truth is outsourcing can sound very scary but I kind of describe it more like a blessing in disguise, and it's something that I wished I had known about a lot sooner.
So in this episode I'm going to give you some big tips to help you get started with sites like Elance and show you how utilizing outsourcing can leverage your business much faster.
So check this episode out now.
In This Episode…
• I'll show you have to find qualified people that will help you get your business up and running fast.
• I'll show you how to get quality work done for much less than you think.
• And Finally I'll share the biggest mistakes people make when it comes to outsourcing.
Links Mentioned In This Episode
Wrapping Up
Wrapping up in this episode outsourcing is very simple and you don't need to have any success or even a lot of money for that fact to get up and running.  So if you are looking to do something with your online business but your not quite sure on how to do it then consider outsourcing.
Now how about you, have you ever outsourced stuff for your business before?  Share your story, comment, question, or tip, below.
Finally, if you get a chance subscribe to my podcast and leave a review which you can do over in iTunes and Stitcher. Check out the links below and do that now.
Click here to subscribe via iTunes
Click here to subscribe via Stitcher
Thanks for listening and I will see you in the next episode.