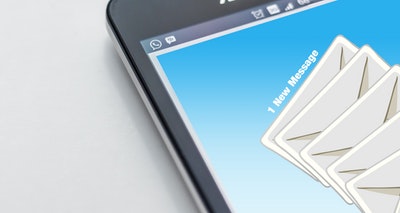 Email marketing has been one of the most of your emails are not optimized for use on a smaller screen, you are going to be missing out on a huge number of conversions. Powerful forms of marketing over the past decade or so.
However, it is also a form of marketing that is very easy for people to get wrong.
After all, the last thing you want is for your emails to end up in the trash before the recipient has even opened them. This can easily happen if you do not construct your emails with care.
With that being said, read on to discover some useful tips that can help you achieve success with your email marketing campaign.
#1 Provide value – There is only one place to begin, and this is with providing value. Great email marketing comes down to providing your viewers with something that stands out and sticks in their minds. Do not merely send an email for the sake of sending one – make sure it offers value.
#2 Do not overwhelm your subscribers – This is where a lot of people go wrong. They send several emails every day, and all they end up doing is annoying their subscribers. Send emails consistently yet don't flood people's inboxes.
#3 Track your data – This is of paramount importance. How do you expect to improve your email marketing campaign if you do not know how it is performing at present?
#4 Make your emails mobile-friendly – In today's day and age, more people are using the mobile Internet than ever before. If your emails are not optimized for use on a smaller screen, you are going to be missing out on a huge number of conversions. Consider adding SMS to the mix, as well, by using an email-to-SMS service.
#5 Include calls to action and interesting links – It is likely that the aim of your email marketing campaign is to boost traffic and conversions. If you don't have any clicks, you won't get any customers, so make sure you incorporate buttons that are visually striking and encourage clicks.
#6 Keep it crisp and clean – Insert pictures sparingly, include bullet points to help people skim content, and use short paragraphs.
#7 Make it personal – Add a personal element to your emails whenever you can. Most email tools will give you the option to input shortcodes that can be replaced with the name of the recipient when the email is sent out. Take advantage of this option.
#8 If all fails, leave it to the professionals – If you are still struggling to make headway with your email marketing efforts, why not make the most of services provided by a leading digital marketing agency? Marketing experts will be able to assess your current campaign to find out where you are going wrong and what improvements can be made. They will have advanced software and analytics to assist them with this.
Use the tips that have been provided above and you should be able to notice a difference with regards to the success of your email marketing campaigns.
From providing value to using the services of a professional company, there are many different ways you can take your marketing efforts to the next level.
What email marketing tips can you share that would be valuable?