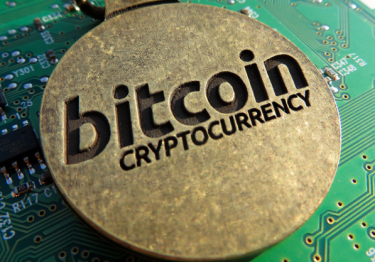 To the uninitiated, a union between blockchain technology and haute couture may seem disingenuous. Not so for fashion mogul Julien Fournie and the established blockchain-based currency, DasCoin.
The CEO of DasCoin, Michael Mathias recently attended a prestigious Paris event where he teamed up with fashion designer, Julien Fournie to present innovative solutions to challenges faced by the fashion industry.
Close collaboration between these titans in their respective fields has resulted in a winning formula.
DasCoin's blockchain-based technology can provide a cost-effective solution to protecting the creative and intellectual property of designers. According to fashion mogul, Julien Fournie, '… A fashion designer needs to protect his designs on a daily basis… in an easy, secure and efficient manner.
Each and every tool contributing to these needs will prove key in the future so that fashion designers remain the real decision-makers for all of their collections. I'm delighted to collaborate with DasCoin to achieve that goal….'
On Monday, 26 March 2018, DasCoin CEO Michael Mathias teamed up with fashion guru Julien Fournie at the Salon Gustav Eiffel at the Eiffel Tower. The media frenzy created by the fusion of blockchain technology and fashion quickly went viral. The blockchain technology provided by DasCoin offers greater efficiency for sharing and protecting creative designs, fully auditable results, and traceable transactions.
Thanks to the smart contracts, only authenticated partners on the blockchain network can receive the designs. Seamless transactions processing, low-cost filesharing, and peace of mind are assured with this new age technology.
Fully confirmed blockchain transactions are possible within just 6 seconds, regardless of how big the network grows. The enhanced transaction capacity, improved operational efficiency and wider distribution provided by DasCoin is precisely the tincture that the fashion industry has been seeking.
What is DasCoin and How Does it Work?
DasCoin officially went live on March 31, 2017. Already a year in the making, this groundbreaking cryptocurrency is dubbed a currency of trust.
Why?
DasCoin runs an authenticated blockchain network where all users are permission. In other words, strict know your customer (KYC) protocols ensure that every single member on the blockchain network is known to the management community known as NetLeaders.
This hybrid system allows for enhanced privacy, while eschewing the relative anonymity provided by other cryptocurrencies like Bitcoin. The blockchain network has the capacity to process 100,000 transactions per second, making it easy for mass global operations to take place without slowing the system down.
Additionally, DasCoin fits snugly into the world's most integrated blockchain economy known as DasNet. By the time this blockchain system has reached its potential, it will be available for payments purposes (transactions) with an estimated 60 million global merchants.
All transactions will be possible through mobile technology – iOS and Android, direct from smartphones and tablets. All businesses that currently accept credit cards like Visa & MasterCard will also be fully compatible with the DasPay system. 2018 is the year where this technology is slated to go live, thanks to a powerful permission consortium blockchain system which verifies and licenses all users on the network.
The Currency of Trust: A Hybrid System that Works in Today's World
Full compliance with anti-money laundering (AML) protocols and combating the financing of terrorism (CFT) is assured on this authenticated network.
One of the major challenges that blockchain networks like Bitcoin face are that they are completely anonymous. Anyone can transact at any time – there are no protocols in place to monitor participants on the blockchain network.
Regulatory compliance is becoming an increasingly important part of the stability and growth potential of blockchain technology.
Every time ministers of finance, central bank governors, or tax officials mention the need for stricter policing and regulatory compliance, we see whipsaw activity taking place in the cryptocurrency markets. Bitcoin is particularly susceptible to market news of that nature, and many altcoins routinely follow suit.
To guard against the effects of compliance, DasCoin has opted for a dynamic, adaptable, and environmentally sustainable network design that can easily conform to regulatory constraints. This means it is not susceptible to the wild price swings that characterize other cryptocurrencies.
For these reasons, it is the safe choice when selecting cryptocurrency. Members can purchase a license to enter the ecosystem, and they will be required to comply with the KYC protocols for verifying their identity and transacting on the network. For all of these reasons, DasCoin is considered of Currency of Trust.
Have you ever considered investing in DasCoin?