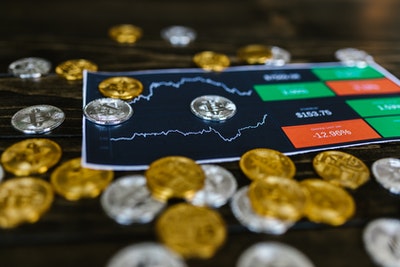 Trading is all about timing, and that's something that makes it very difficult to trade successfully.
As a trader, you will need to know when the markets are ready for buying or selling, and only then can you approach your trading strategies with confidence.
Trading apps provide you with all the information you need in one place. You don't have to go hunting around different websites and forums for information.
The following apps will keep you in the know:
1. Twitter ( Free  iOS/ Android )
If you're active on Twitter, make sure to follow your favorite traders and labels. You can also use hashtags such as #CND or #XMRtrader for Monero and #cryptotrading to find traders who share their insights on a given currency.
2. Bitcoin Wisdom ( Free  iOS/ Android )
Bitcoin Wisdom provides live charts for Bitstamp, Coinbase, itBit, and more. You can also check out the order book and recent trades.
3. Blockfolio ( Free  iOS/ Android )
Blockfolio is a comprehensive app that allows you to track your cryptocurrency investments. It also provides price alerts, news, and a portfolio tracker.
4. CoinMarketCap ( Free  iOS/ Android )
CoinMarketCap is the go-to source for all things cryptocurrency. It features a comprehensive list of all cryptocurrencies and their respective prices and market caps.
5. CryptoTrader ( Freemium  iOS/ Android )
CryptoTrader is an interactive platform that allows you to trade cryptocurrencies. It offers real-time charts, indicators, and bots.
These are just a few of the many available trading apps. Use them to your advantage, and you'll be on your way to successful cryptocurrency trading!
It is also advisable to learn about dollar cost averaging bitcoin, and you will have the upper hand when it comes to USD to BTC conversions. It is a fast and accurate platform to handle complex conversion challenges.
The benefits of using trading apps
1. You can monitor the markets wherever you are
It is crucial to monitor the markets at all times. These apps allow you to do so, regardless of your location.
There's no need to have multiple tabs open or visit various websites. You also don't have to worry about your mobile phone data usage.
2. They provide real-time information
Since the prices of cryptocurrencies are constantly fluctuating, it is vital to keep abreast of these changes.
These apps provide you with real-time information on the costs of your favorite cryptocurrencies.
It is also easy to track the value of your portfolio with them, which comes in handy when it is time to prepare for taxes.
3. They are convenient
These apps work flawlessly, even in areas with poor internet connectivity. They are also effortless to use; most of them have user-friendly interfaces.
4. You can trade on the go
The best thing about these apps is that you can trade on the go. It means that you can make profits (or losses) while you're on the bus, train, or airplane.
You can also use the apps to check out your latest holdings or set price alerts.
In a nutshell, trading apps provide you with a wide range of features that can be helpful in your trading endeavors.