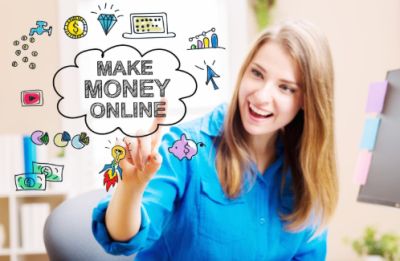 We're in the age of the gamer.
In addition to gamer channels taking off left and right, we're also in the pay to play revolution, in which a number of companies are paying people to spend time online playing games. If you are looking for some cash and love games, there are lots of sites that you need to look into.
The following sites will cut you a nice check for having fun.
#1 Swagbucks
Who wouldn't enjoy getting paid for the things they do on a regular basis anyway?
That can be your reality when you sign up for Swagbucks. With this site, you get paid by accumulating points for everyday tasks like online shopping and watching videos.
They also have some short surveys that you can get paid for taking part in. Of course, the more you do, the more you get paid, which is why Swagbucks is so addictive to many people online looking to get paid to play.
#2 Online Slots
Thanks to the internet, you can bring Vegas to your laptop or mobile device.
There are lots of online slots providers that will allow you to pull a virtual lever all the way to win real cash. The more you play, the more you have a chance to strike it big with jackpot earnings.
Be sure that you also check around to make sure you are doing business with the most reputable sites.
When you review slots with SlotsWise, you'll see an inside track on the best slots sites out there, with the biggest payouts. This will let you compile a list of the most worthwhile online casinos, which can save you some time.
#3 Earning Station
This is a site that is similar to Swagbucks in the way that it operates.
You will be able to earn a pretty penny by taking part in surveys, playing games, and more. The sites ask that you take part in some routine tasks, such as clipping coupons, watching some videos, and playing games.
You will find that this site is also super convenient, as it allows you to get your payouts via PayPal, or in the form of retail gift cards.
#4 Cash Crate
This particular site is filled with games, games and more games. Best of all, they pay you to play them.
They even have a series of tournaments that you can participate in which will allow you to match up against other people, all while getting paid for playing. This one is a no brainer if you enjoy the long list of games that they have on demand.
Pay to Play: Have Fun While You Earn
As you can see, the future of commerce is here. There are more opportunities than ever to get a nice check while playing games online.
If you'd like to get paid for having fun online, you can look no further than the sites above that pay to play.
For more info on everything from earning money online to saving money on travel, stay tuned to our blog.