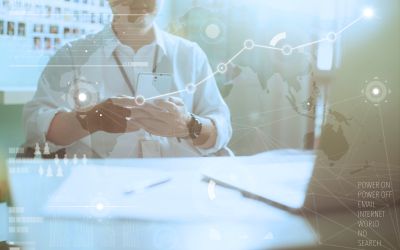 At some time or other, the vast majority of businesses, large and small, will experience problems with cash flow. Cash flow problems in business can cause major interruptions to operations. Money is one of the most important resources among businesses, and mismanaging this can lead to long-term problems. In fact, cash flow problems can even become the reason why a business will lose customers, gain a negative image, or even close.
These problems are unfortunate and are often avoidable because they reflect only a temporary reduction in the amount of money available and do not reflect the actual earnings during the year. Regardless, cash flow problems can adversely affect any business, which is why it's vital for you to implement strategies to solve and reduce these problems in the long run.
As such, many business owners neglect to keep their available cash flow in good health, but this is, of course, a huge mistake as without it you can all too easily find your business struggling to run smoothly and thus successfully.
Here are simple yet effective ways to solve any of your business's cash flow problems:
#1 Consider instant business funding options
If you need cash to be available to your business right away, then getting a loan is a great, fast-track solution. SME Loans offers both merchant cash advances as well as unsecured business loans. With each, the application process is simple, quick, and conveniently can be done entirely online.
Once your application has been accepted, you can expect the funding to be in your bank account within as little as 24 hours, allowing you to address your cash flow problems right away, without any fuss. With a merchant cash advance, an especially great advantage is how flexible the repayment process is. There is no fixed repayment period, and your business also keeps hold of any revenue generated through cash sales. Repayments are made only on the revenue generated through card sales and are calculated in accordance with your monthly earnings.
For example, one month your profits are much lower than is typical, you can expect to repay a reduced fee for that month, meaning you should never be short of money. Furthermore, with a merchant cash advance, there are no interest charges to pay and the advance is completely unsecured; you are not required to secure the funding against any of your valuable assets.
With an unsecured business loan, the repayment plan is personally tailored to you; you will make fixed repayments over a period of between 1 to 3 years, working with your financial situation. It is worth noting that the approval rate is high, particularly in comparison with more traditional lenders with who many small businesses now struggle to get funding.
Furthermore, no collateral is required from you with an unsecured business loan. Undoubtedly, both of these alternative funding options are great solutions to any cash flow problems you are experiencing and could prove a real lifesaver when you need them most.
#2 Assess your expenditure
If you find your business struggling with cash flow problems, you should certainly take time to go over your recent expenditure and review whether or not it has all been necessary.
Consider whether there might be areas of spending where you could cut back; could you reduce your electricity bills by swapping to energy-saving light bulbs, or could you save money on marketing by advertising more affordable through social media? Are you paying for ads that don't give you any positive results? Such cuts will, of course, leave you with more money to spend elsewhere.
If your business has been operating in the industry for years, it's vital that you regularly assess your expenditure and make changes whenever necessary. Aside from solving your business's cash flow problems, this can also improve your business's operations long-term as you won't have to spend money on areas that don't impact your business.
#3 Set up a budget
Once you have reviewed your expenditure and have worked out where your financial priorities lie, set out a clear budget for your business. Frequently refer back to your budget to help you stay on track, and try to be realistic about your economizing goals.
If you want to ensure that your business comes with a realistic budget and follows it in the long run, consider hiring companies such as CFO On Call. Unlike hiring employees, someone who will work for your business on an on-call basis will allow you to save money (that can be used to solve your business's cash flow problems) because you'll only have to pay them whenever you have work for them.
#4 Encourage customers to pay sooner
If payments are taking days, or even weeks, to come through you are likely going to bump into a cash flow problem sooner or later. By encouraging customers to pay up sooner, you may feel pushy or even rude, but receiving payments on time is essential for any business to be successful in the long term.
Do not be afraid to send out reminders to customers who have not yet paid, and consider setting up incentives, such as discounts or early access to sales, to further encourage timely payments.
#5 Look to improve your business' invoicing process
It is incredibly important to ensure that your business has an efficient system for sending out invoices.
If you still create and send out invoices manually, you should perhaps look into automating them instead as this can be a much quicker and less erroneous process. Ensure that invoices are sent out as soon as possible to allow customers to make payments with efficiency also.
#6 Review your stock levels
Over-purchasing stock can leave you short of cash when you need it. Try to estimate the stock-levels you will require carefully, to avoid buying in too much.
Running regular sales reports throughout the year will help you to determine what stock sells best and when.
#7 Keep up good relationships with customers and suppliers
Maintaining a friendly but professional relationship with both your customers and your suppliers is key to good cash flow, and thus a smoothly run business. If you are not popular with customers, your revenue will of course suffer, and by having a good relationship with your suppliers they will be much more likely to go that extra mile for you when you need it most.
Cash flow problems are generally easy to solve. A loan will quickly solve your issues, but over time there are also many other ways in which you can improve your business' cash flow. Whilst it can be an easy thing to neglect, it is certainly deserving of your attention if you want your business to do well in the future.
What are you doing to solve your business cash flow issues?