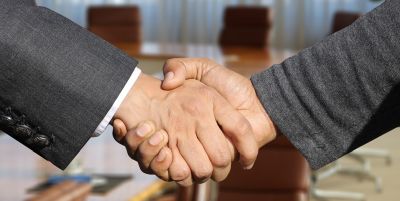 One of the most exciting steps we can take when we finally grow our business is to hire new employees to help us grow and expand. Hiring our first few employees can be the most exciting part of a business and being able to have a whole team of people working for us is an amazing feeling.
If you have never hired anyone before, it is a challenging thing to do, which is why today we are going to share some handy tips and tricks for hiring a new person to your business this year.
#1 Get Testing
The first thing you can consider doing to help keep yourself safe as you start to hire people this year is to use testing. Testing for things such as drugs and criminal records can be something which helps you to weed out any untrustworthy people and this can be a huge step forward for your security as a business.
There are testing locations in most major cities so it should be no issue to ask people to be tested, and this will allow you to hire employees safe in the knowledge that they will be trustworthy.
#2 Look At Qualifications
Of course, the first thing you will want to look for on a CV when hiring an employee is their qualifications and what they have to set them up for the role they are applying for.
One of the things you need to ensure you can do as an employer is to hire people who are the best that they can do and this is something which is incredibly important for you as a business.
#3 Take Experience Into Account
As well as qualifications, it is important for you to take a look at the experience someone has within a role and take this into account when making a decision. One of the things which you should think about his experience even if someone doesn't have the qualifications they need.
Sometimes it will be the case that a person will have worked in a role without taking an exam and this doesn't mean that they can't do the job just as well as someone with a certificate. Always bear this in mind and be open.
#4 Enjoy Personality
The personality of a person in your office is something which can change the whole dynamic of a room. It is so important for people to get along with each other in the workplace and it is important for you to like the person who you want to hire!
Make sure that during an interview you are able to have a laugh and a joke with your employee and this can be something which will make a huge impact on your working environment in the future.
#5 Be Open
Not everyone will be qualified or have the experience for a role. As an employer sometimes you need to be able to look at the potential of a worker and use this to help you form a decision when it comes to hiring. Use your gut and trust your instincts.
What tips can you share about hire employees?