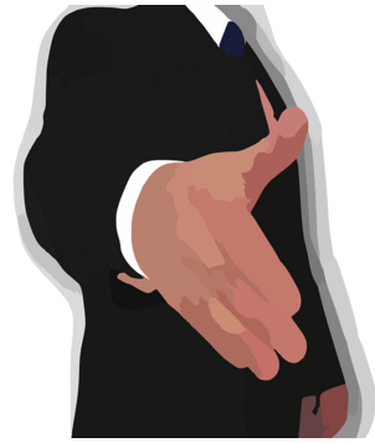 Just as you care about continually improving your communication with customers, your clients are just as important. Clients are customers but they are not customers in the sense that the masses are.
Clients vary from either private citizens, other businesses, and sometimes even governments. Just as we chase after the human connection with our customers, clients too need to be on the same wavelength as you.
Communication with clients is a lot easier than with customers because unlike the latter, clients are much easier to pin down in terms of personality.
However, they are also a lot more demanding as many times clients will be putting their own money into your business and thus, they expect professional conduct and of course a return. You never want the communications to breakdown or even slow down.
All too often client and company relationships fall apart because of irregular and inconsistent contact. Better to have a time schedule and stick to it, preferably first thing in the morning.
#1 A quick breakfast catch up
You have so many things to do during the day, that finding time to have a one on one with a client is difficult. Unless you have really penciled in a meeting as part of your day, you're not going to find it easy to squeeze them in.
However, when you're at home and just making breakfast, this is a great time to share a few minutes with a client. In this day and age, you have so many tools to communicate and have it just be easy.
You don't need to log onto any kind of software or pay for some kind of premium communication service. A simple facetime call using your smartphone with a client is a superb way of talking to each other.
A breakfast business meeting should always have no more than two points to it. Whatever you're going to discuss, try to limit the call to around 15 or 20 minutes.
This is because it's early morning, people will just be getting out of their slumber and re-energizing with their food and drink. It's also a small meeting anyway because if it were a serious meeting it would be in person. Update them progress you have made on an ongoing project that involves them.
#2 Spread your message
Contacting every client one by one to tell them about the same thing over and over is very taxing. It's common to just give all your client a general update or perhaps a reminder of some sort, about a project or event.
For example, you might be going to an industry event and you would like to inform your clients where you will be so that if they are interested, they can come and meet you. What if you have 10 or more clients, surely you can't call each person or entity one after the other and expect a smooth flow of communication. Why?
Some clients might not be able to answer their phone, some might not be able to talk at the moment you call, some might be on holiday etc. Instead of chasing all your clients up, spread your message using a straight to voicemail service. Record what you want to say, and the system will automatically spread your message to all the contacts you desire to receive it.
You reach your clients with almost no effort, as the message is the same for all your clients. It can be used by almost every mobile and most landlines. Most people will respond to voicemails when they see they have an unread or unheard message. It's intriguing to receive a message that is waiting for you as a notification.
Therefore your interaction chances also rise because you're giving the client time to respond on their own terms. Record your message whenever you like and then on a schedule you decide, have it released to said clients.
#3 The special treatment
For clients that are traveling to your location either for their own desires or for a meeting with you, offer them an exclusive breakfast meeting that is at your office early in the morning.
If this client is special to you, such as they offer the most money to you or they are a very important business partner that could be your way into a new market, give them a morning meeting they won't forget.
Before the doors open to anyone else, you can offer to have a presentation or early breakfast in the executive meeting room held in your own office. This would have them feel like they were being treated as a VIP and someone who is respected beyond a casual business relationship.
This meeting doesn't have to be bland or general chit chat. Organize a professional presentation to show the client all the business dealings that are done relating to your contract. Include graphs and many visuals as it is the early morning, and no one wants to stare at a wall of text just yet, despite how intriguing the figures and statistics might be.
This is a very good way to show how much a client means to you as the senior employees and you are conducting a presentation for them before the rest of the world has even begun to get out of bed. It brings you closer and shows how serious you are about your relationship with the client.
#4 Just 'at' them
Social media should always be used to communicate with clients. However it doesn't always have to be a private message, you can '@' them on social media which includes them in a post.
This also updates the general public at the same time, so keep your message void of any sensitive information. Include them photos or short videos that are relevant to the work you have been doing such as getting an update ready for release or stirring up toward a product launch.
Clients are some of your most powerful business contacts. They work with you directly and they often pour a lot of money into your business. So don't keep them in the shadows for too long at a time.
Update every client at once with an outgoing voicemail service. Have a great breakfast meeting in your office and give them an exclusive presentation.
What are you doing to start your morning with close client communication?