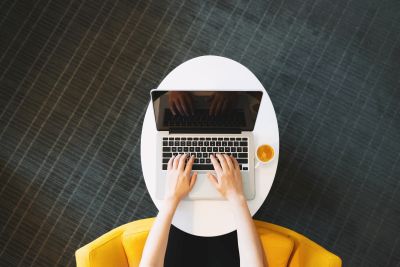 Engaging with the audience is a process that can be everchanging, particularly during the early stages of a business's life.
With this in mind, you must find ways to engage in the right way that can benefit your business.
In this article, we have compiled a list of some of the ways you can engage with your customers online in a successful way.
Create A Sense Off Character
One of the best things you can do for your business is creating a sense of character. This will make your business seem approachable to those that find you online.
The more welcoming and cheerful your company appears online; the more likely people are to interact with you in a positive light.
This is great for a business of any size as it can help to keep customers coming back and can continue to grow engagement on each social media post.
Understand Your Target Audience
In addition to creating a persona for your business, you must understand your target audience. This is the first boosting engagement as you can begin to tailor each post to su9it them.
Whether this is a longer post for a more corporate audience or the use of memes and gifs for younger audiences, this can all have a profound impact on engagement.
This can be done by conducting polls in the house or enlisting the help of digital marketing services to conducting testing on different types of copy to see which works best across all your social media platforms.
Create Engaging Content
When understand what works well for your business then you can then begin to focus on creating an engaging copy.
This will benefit you in the long term as it allows you to create engaging content in new and exciting ways. This will help to boost the engagement on your social media posts over time as the medium you are using will cater more towards it.
This can then be altered and replicated across numerous platforms to ensure an equal amount of engagement at all times. This will then lead to the growth of the company over time as social media begins to gain a following.
Respond To Comments Online
Responding to your audience is just another simple way of boosting engagement across social media platforms.
Whether it is negative comments that need to be addressed or positive engagement with customers this can help to make customers feel valued by the company. It is this level of engagement that can lead to brand loyalty over time.
As the company begins to grow, this can be a great way of boosting brand loyalty whilst addressing customer service complaints that may be left on Twitter or Facebook profiles.
This will ensure that every complaint is dealt with as quickly as possible.
Whether you are a small business or a larger company looking to improve your social media platforms, there are several ways that you can improve your social media platforms and the level of engagement with just a few simple changes. Where will you be starting with your business?