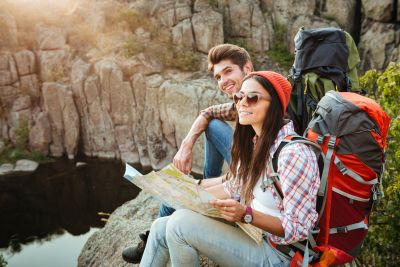 Travelling comes with countless fantastic benefits.
For instance, you get to share your fascinating culture with others and learn a lot from theirs, not to mention blow off steam and forget about all the stress you may have been experiencing at home or work.
Making your travel encounters fun, and memorable requires more than just budgeting your money well and choosing a unique, exciting destination.
Below are five super practical tips that you can use when you want to make your travel experiences unforgettable.
#1 Interact With the Locals
As mentioned earlier, traveling allows you to meet other people, experience their culture, and teach them a few things about yours. One way to do this is to schedule your own private jet with Jettly.
To make the most out of your trip, step out, and explore nearby places in your travel destination instead of staying in your hotel room all day.
Make sure you note some simple phrases in their language so that you can at least say "hi" when you meet someone. Try out local eateries to taste their cuisine and talk about stuff. Those might be the best moments of your life.
#2 Travel with Passion
Traveling is more unforgettable when you savor every moment as if you'll never have another one like it.
Be present, smile often, and be happy because you are incredibly lucky to visit a place you love, even if you are alone.
Besides, after investing money and time planning the trip, the last thing you should be is unhappy. When you engage in conversations along the way, be attentive, and make sure that you share nothing but positive vibes.
#3 Manage Your Time Well
Regardless of the number of days that you plan to spend on vacation, or for the weekend getaway, ensure no second of your time goes to waste.
Do not wake up late and spend only a few hours exploring your destination. One morning spent lazing around can ruin your travel spirit for the entire day.
The better alternative is to make sure that your excursions start as early as possible. You can even set the alarm every night before you sleep.
At the same time, do not overwhelm yourself by touring too many places or indulging in a lot of thrilling activities. You might be too tired to go anywhere the next day.
#4 Keep a Travel Journal
The most adventurous people will tell you that there is something enthralling about a travel journal.
It allows you to record your every thought and moment, and write down the things about people or places that you never want to forget.
By keeping a travel journal, you can relive all the exciting things you do while traveling whenever you want.
#5 Make a Photo Book
This is another creative way that you can ensure that you remember all your travel adventures. Use Mixbook.com to make the best photo book ever.
The photo design tool is one of the most quality ones around. It is easy to use even for first-timers, making it ideal for all. Besides, we offer incredible customer services, ensuring that you can always get help when you need it.
Our designs are also beautiful, and you are free to customize the graphics.
There is no limit to the interesting or creative things that you can do to make your travel encounters unforgettable. Even so, make your experiences the top priority every time you plan that trip to a place you have always longed to visit.